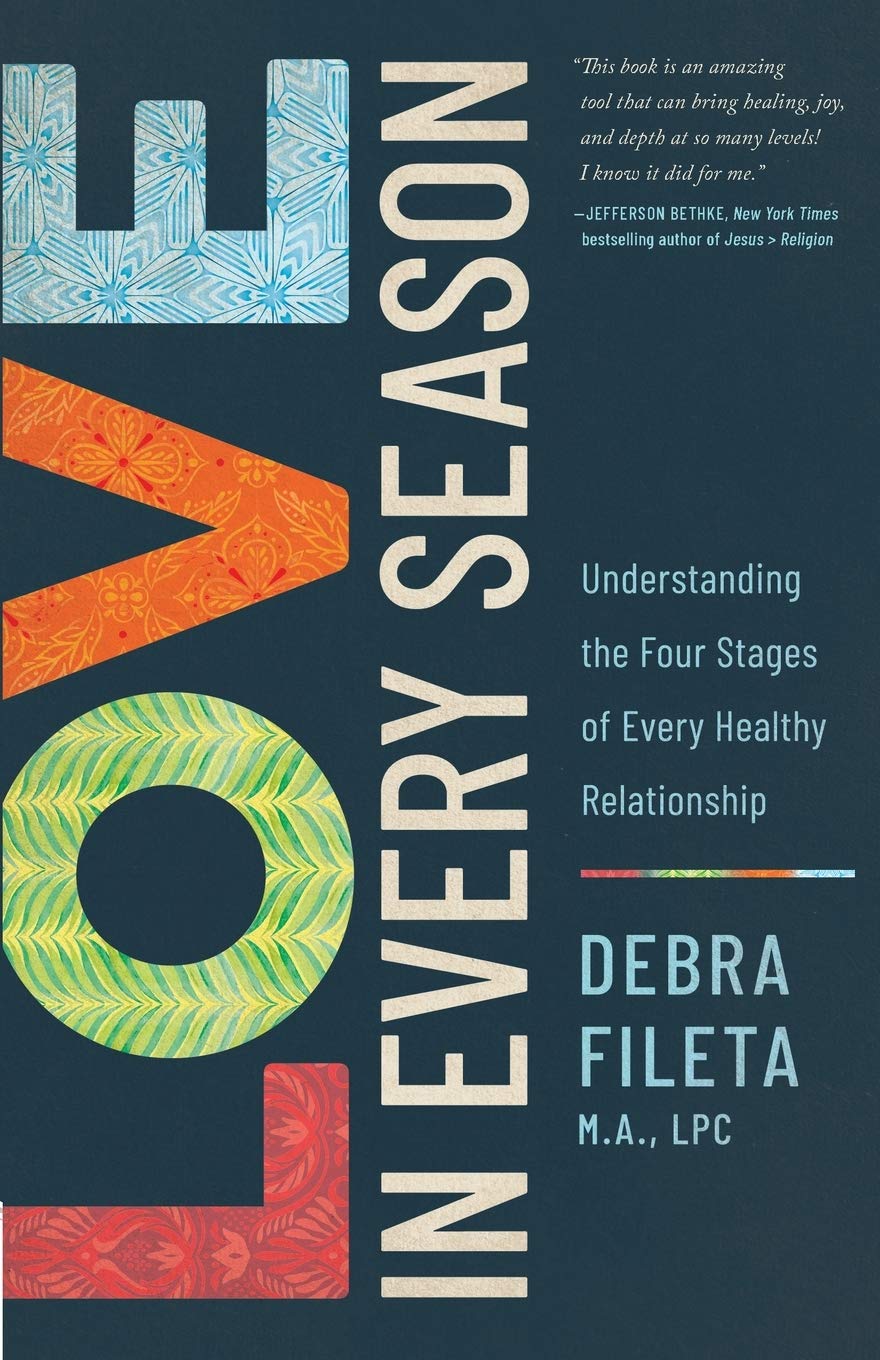 Love in Every Season: Understanding the Four Stages of Every Healthy Relationship
Every relationship goes through four life-changing seasons: Spring. Summer. Fall. Winter. 
Each season plays an important role in taking your relationship to the next level. And depending on how you navigate each season,
your relationship will either flourish and grow, or it will slowly die. 
Whether you're single, dating, engaged or married, join licensed professional counselor and relationship expert, Debra Fileta as she takes you on
an eye-opening psychological and spiritual journey through the four seasons
that she has observed in every healthy relationship: 
Spring: The season of rapid growth where friendship blossoms and attraction blooms. 
Summer:
The season when things get hot physically, emotionally and spiritually, but if you're not careful, you can end up getting burned in the heat of summer. 
Fall: The seasons where your true colors begin to vulnerably shine through, as you learn the art of building trust through healthy conflict and communication. 
Winter:
The season when things begin to cool down, and your relationship is either strengthened with the passing of time and the comfort of familiarity, or it begins to freeze over. 
Recognizing the patterns of each season and understanding how to navigate each one with
intention
is vital to the health of your relationship. No matter what your relationship status, get ready to learn everything you need to know about how to strengthen your love in every season.