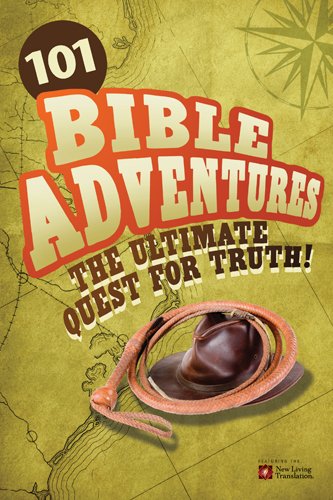 Shipwrecks! Plagues! Miracles! Battles! You thought Indiana Jones was exciting? Wait until you see what's in God's Word!

God's people experienced lots of action and adventure throughout history. In this book you'll find 101 of the most action-packed stories ever written. And yes—they're all from the Bible!

101 Bible Adventures offers kids a high-energy, adventure-filled approach to reading, interacting with, and learning life lessons from Scripture. Here you'll find 101 favorite Bible stories from the New Living Translation, put together in one amazing book. Each reading provides a fun way to explore the Bible while highlighting concepts such as forgiveness, love, building good character, having good role models, and discovering God's wonderful plan for our lives.

Each story features
a brief overview so kids can get a bird's-eye view of the Bible story,
a key verse that sums up the story's meaning, and
an application section that challenges kids to make their faith active.
Recommended for ages 7 & above