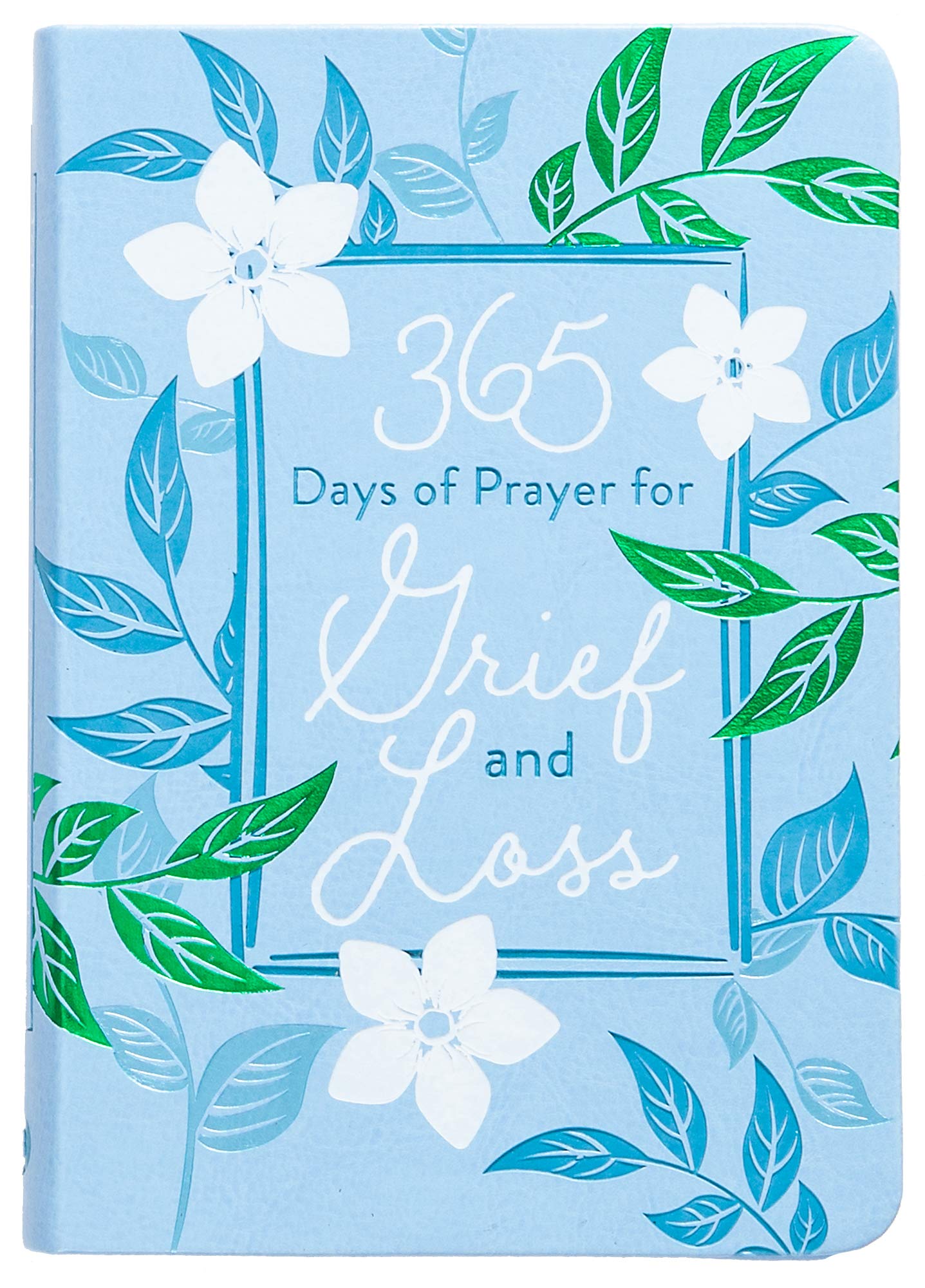 365 Days of Prayer for Grief and Loss Devotional
Whether you have made prayer a habit for many years or this is your first prayer devotional, inspiration and comfort is waiting for you in the daily prayers written here.

Prayer is a conversation with God. You don't need to use fancy words or recite long passages of Scripture. Just talk to God. Open your heart. Tell him about your depth of loss and express your grief in whatever way you need to in this moment.

God is the best source of comfort you will find. He knows your heart and he is full of compassion for you. Let his strength be yours as you cry out to him. He is listening to every word you say.
Prayer themes to help those who may be grieving find wisdom for daily challenges, peace in uncertainty, joy in life's blessings, and strength when dealing with loss.

Features
High-grade faux leather provides durability and exquisite tactile appeal.

Ideal size for carrying with you wherever you go or for putting on your desk or nightstand without adding bulky clutter.