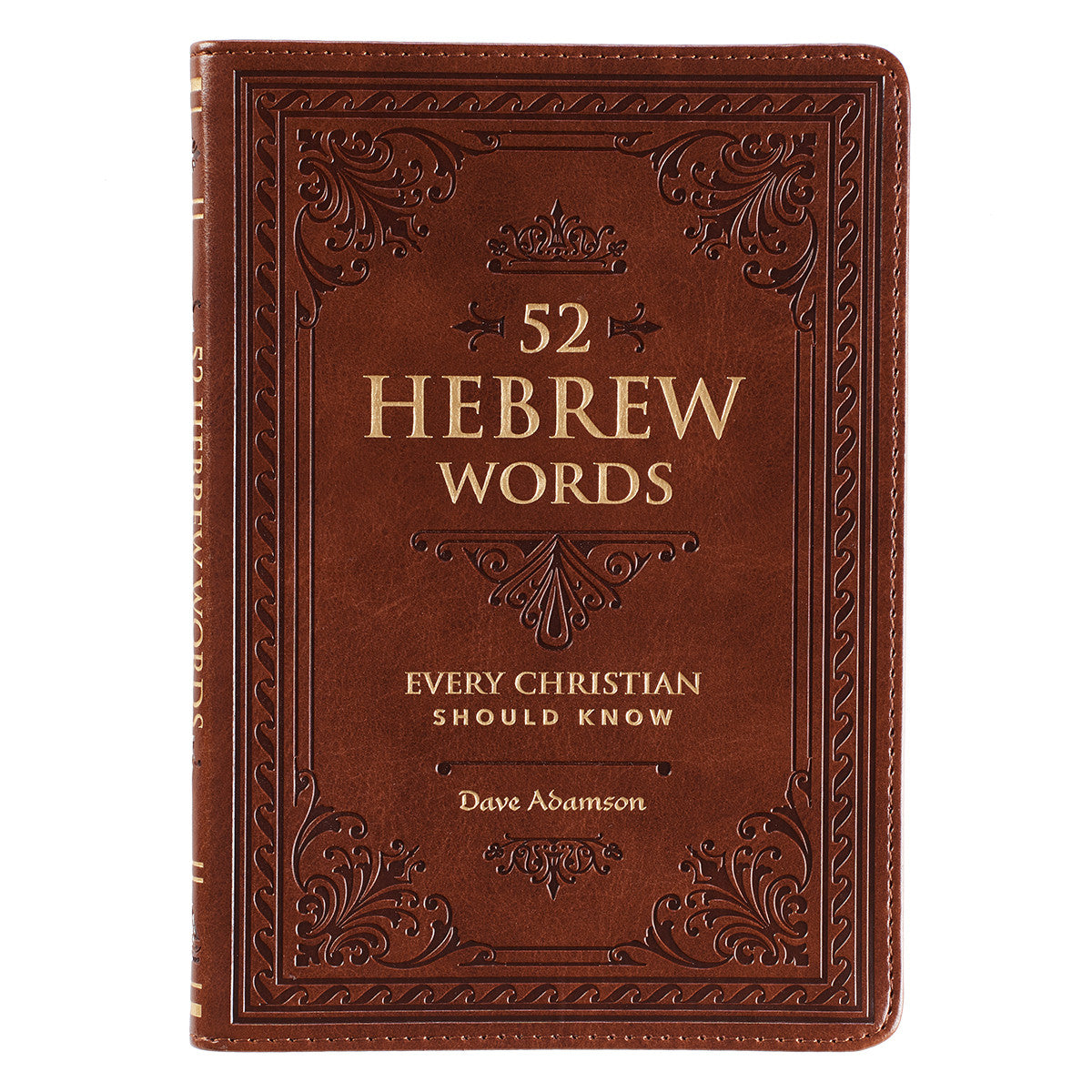 52 Hebrew Words Every Christian Should Know
52 Hebrew Words Every Christian Should Know is an outstanding reference tool and study guide to some of the riches words in the Christian faith. The words are written in Hebrew and explained in English. Each word is given and in depth definition, explanation, historic use, and complemented by a stunning photograph. 

52 Hebrew Words is written by Pastor Dave Adamson. This exquisite study of Hebrew words and stunning images is brought together in a finely crafted luxleather debossed cover. It is adorned with fine stitching and gold foiled titles. The personal sized handbook is perfect to tuck into a backpack or briefcase and take with you to reference during a Bible study. It makes a excellent gift for a friend or family member looking to dive deeper into their Christian roots..