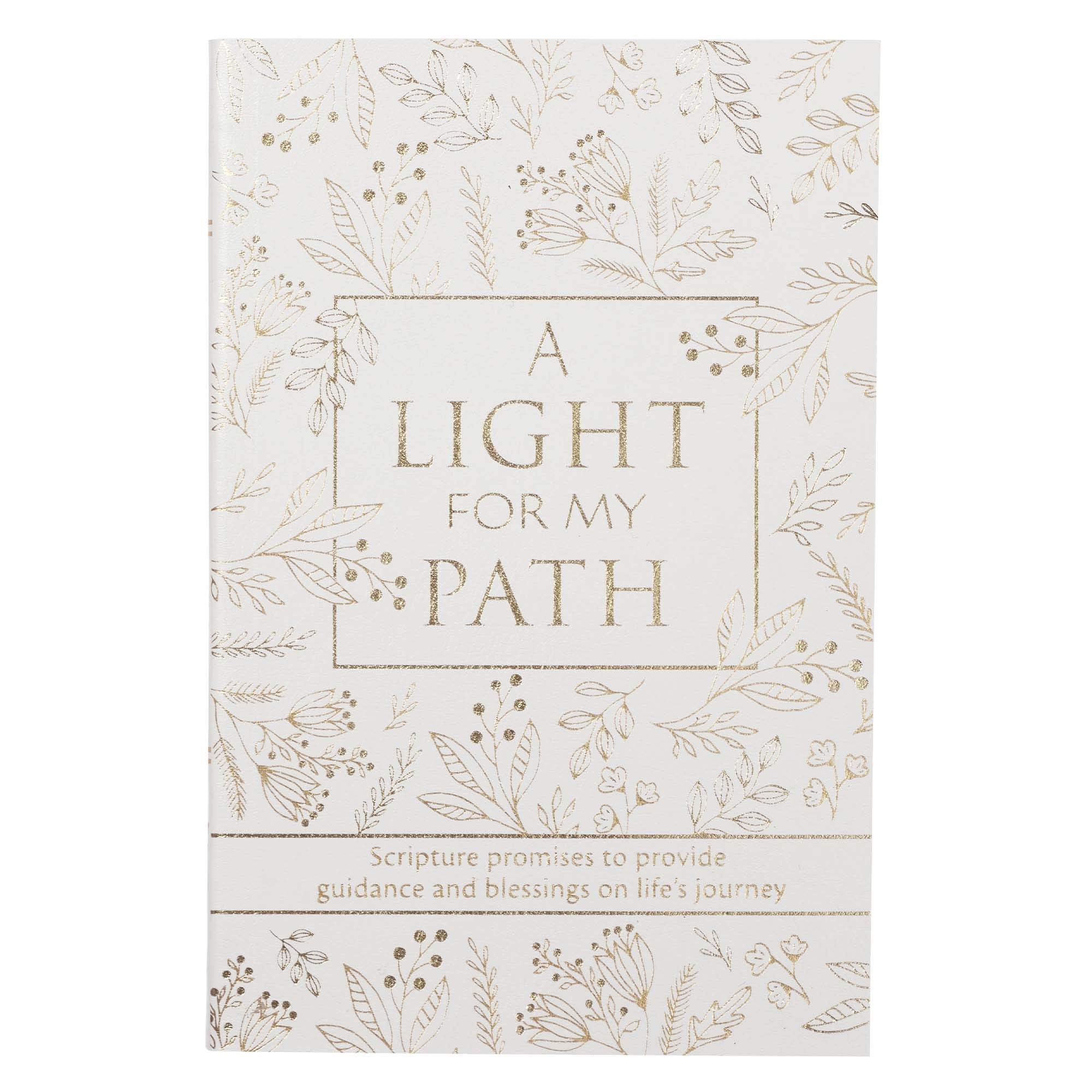 Find guidance from the Scriptures for your everyday life when you open the A Light For My Path Gift Book!

Beautiful illustrated Bible verses are scattered throughout the book for inspiration and meditation. 107 topics are covered and include abandonment, backsliding, challenges, death, encouragement, failure, giving, habits, insecurity, joy, love, ministry, needs, obedience, patience, renewal, salvation, temptation, wisdom, and more.

Each of the topics in this little gift book offers a practical question and answer that will lead to application in your everyday life. The topics are listed alphabetically, and each topic starts with a question, followed by a Scripture verse and a short insight.

When you find yourself seeking wisdom, pick up the A Light For My Path Gift Book, follow the Scriptures' wisdom, and apply it to your everyday life.