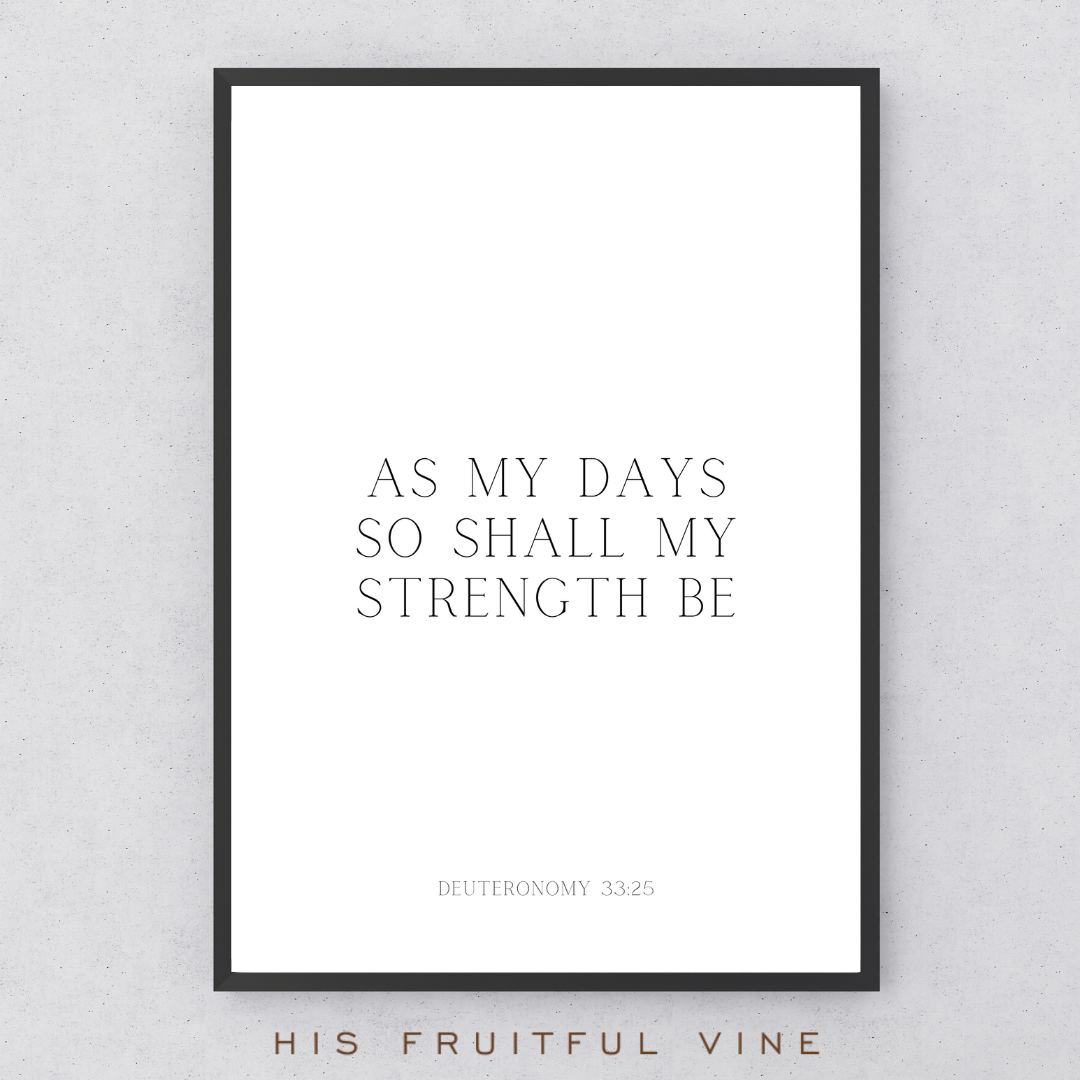 As My Days so Shall My Strength Be, A3 Print in Black Frame by His Fruitful Vine
Fill your homes with the promises of God displayed through our minimalistic designs. 
Inspired by Deuteronomy 33:25, "Your sandals shall be iron and bronze; As your days, so shall your strength be."
Hold on to the Bible's promise that Jesus has paid the price for you that you can be uncommonly healthy, whole, and healed, and that you will see a renewal of strength, even as you advance in age. 
Collect all 5 frames and create a beautiful feature wall in your hall or stairway. 
Frame Dimension: 32 x 42cm
Depth: 3.5 cm
Print Dimension: 30 x 40cm