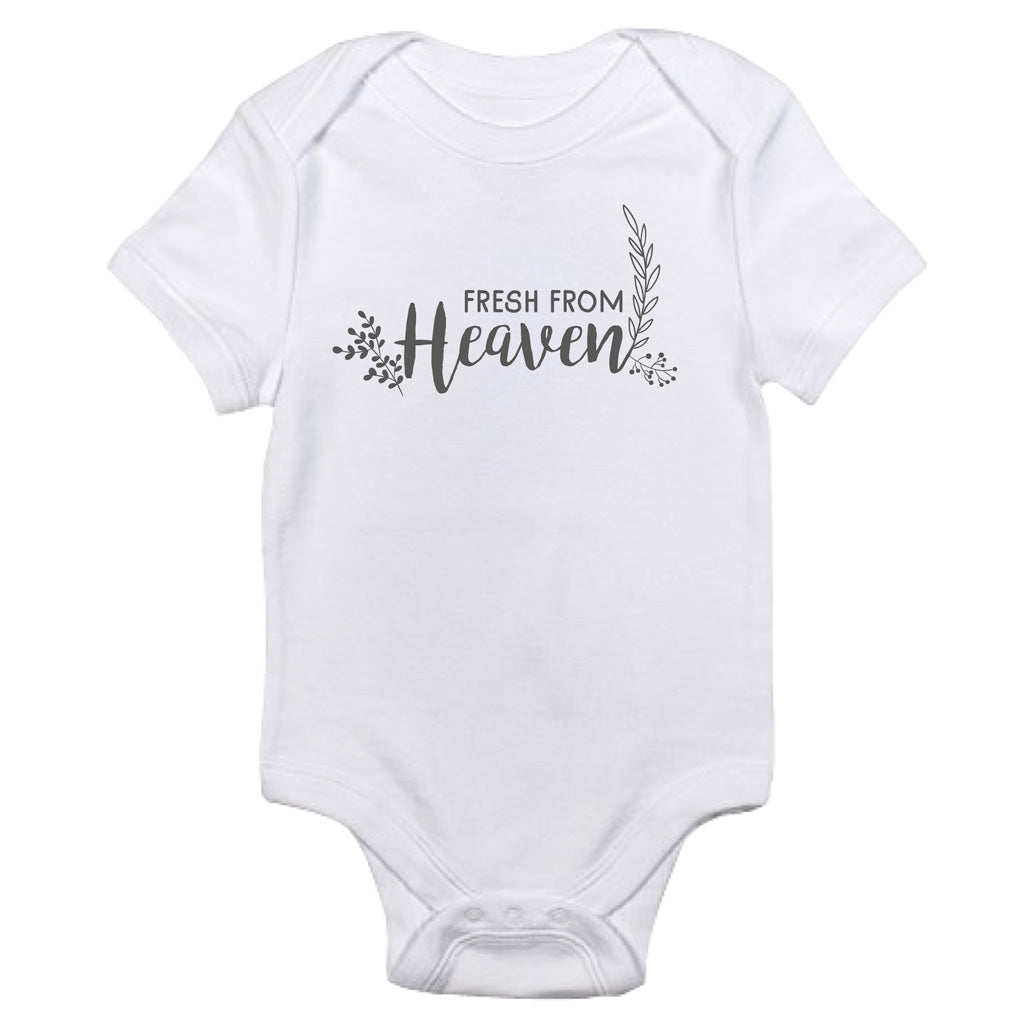 Baby Onesie, Fresh From Heaven by Jacob Rachel
"Every good and perfect gift is from above" James 1:17
God has given you every single good thing in your life. He is the source of all the good you have and all the good that you crave. A timely reminder that everything we have is from Heaven above including this little bundle of joy!
We know comfort is key for precious newborns so we've made our baby wear ultra soft, stretchy and super comfy.
Each baby onesie is individually packed in a beautiful gift box.
Fabric & Care
Made from 100% premium cotton
Soft and breathable
Comfy envelope neck & bottom snaps to ensure a snug fit
Machine wash, tumble dry
Size Guide
For babies between 0-6 months old
Length: 15 in. / 38 cm
Chest width: 8.5 in. / 21.5 cm