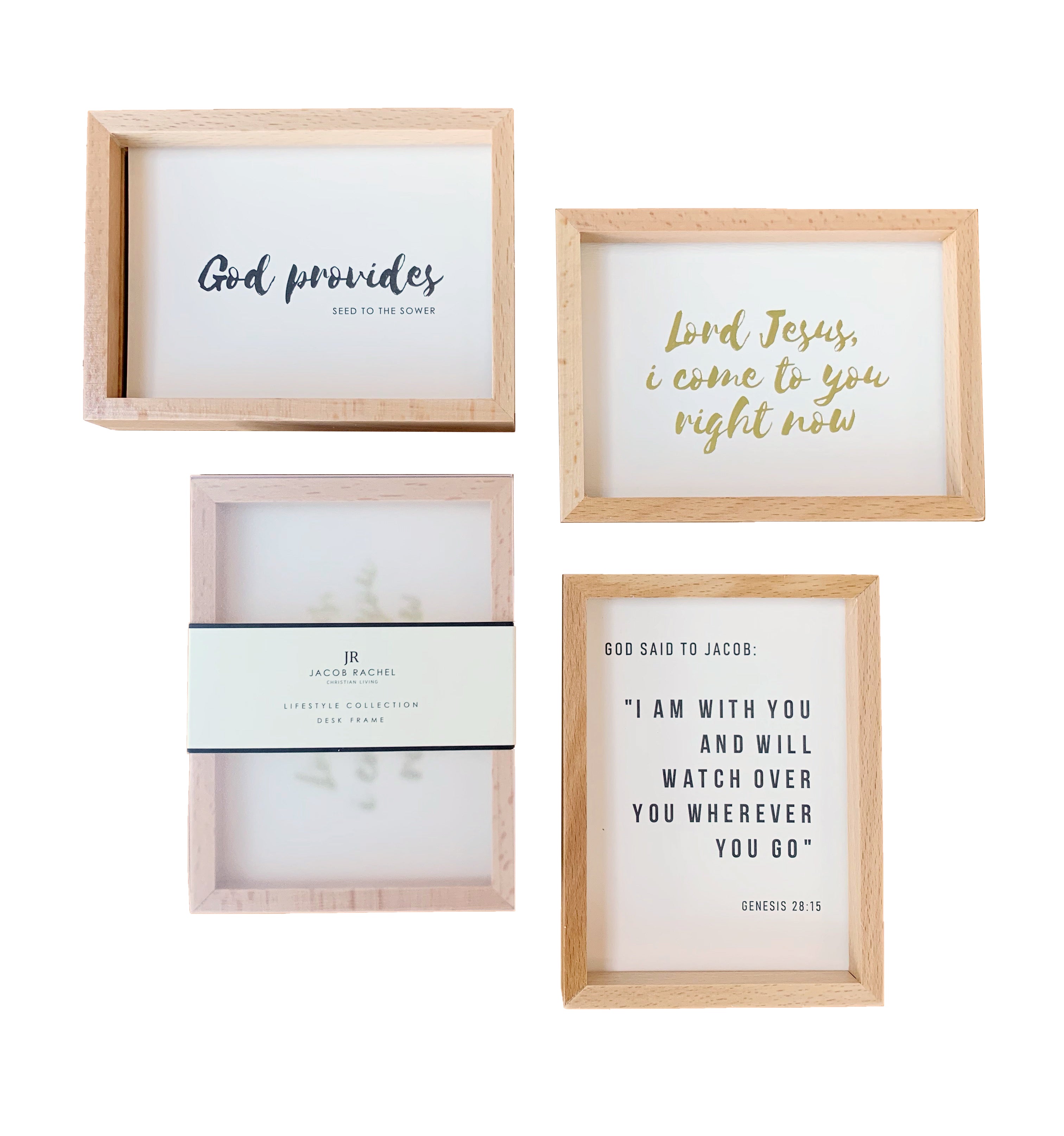 Desk Frame by Jacob Rachel
Be encouraged and reminded of His promises while at home and/or in office.
Lord Jesus, I come to you right now
God provides seed to the sower
God said to Jacob "I am with you and will watch over you wherever you go"
 Each desk frame comes complete with all 3 card designs.
Material & Size
Wooden frame designed to fit postcard size of 3.5" X 5" (3R)
 Features
Perfect for gifts.
Write a personalized message at the space provided on the reverse of each card.