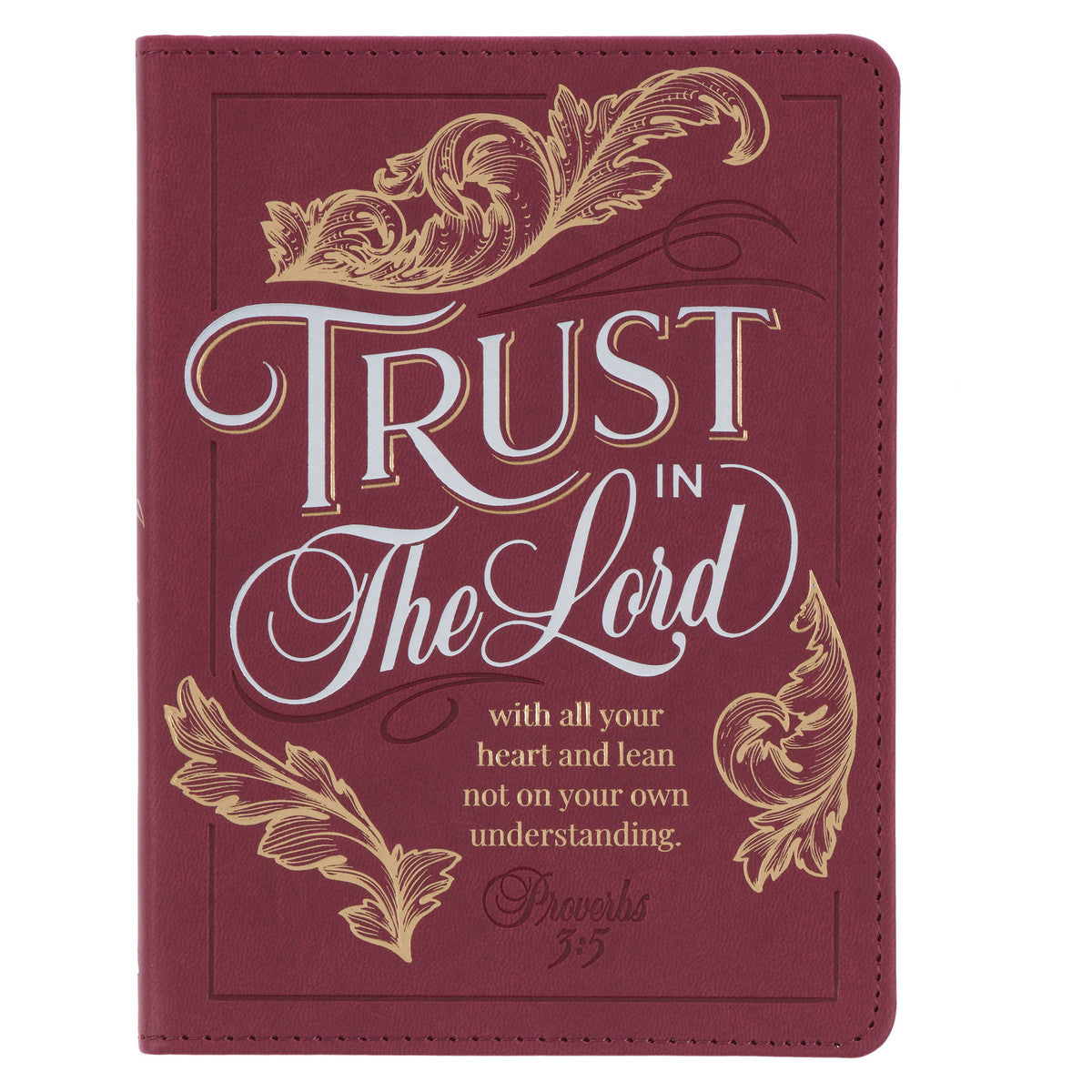 Faux Leather Gilt-edged Handy-Sized Journal
Record your dreams and ambitions, struggles and triumphs on the pages of these Handy-Sized Faux Leather Journal. The simple act of writing communicating with God through writing lends a sense of reality and authenticity to your worship and devotion. 
The 240 lined interior pages are gilt-edged to match the gold/silver foil on the cover and feature a verse from Scripture on the bottom of each page. A presentation page at the front of the journal could be used when giving as a gift to mark a special occasion, offer words of encouragement, or record a meaningful Bible verse and an attached satin ribbon marker helps to locate the last journal entry quickly. Because of its smaller size, this is an excellent journal to take along wherever you go. 
Faux leather 
Flexcover 
Gilt-edged pages 
Ribbon marker 
240 lined pages 
Scripture on each page 
Size: 183 x 137 x 19mm