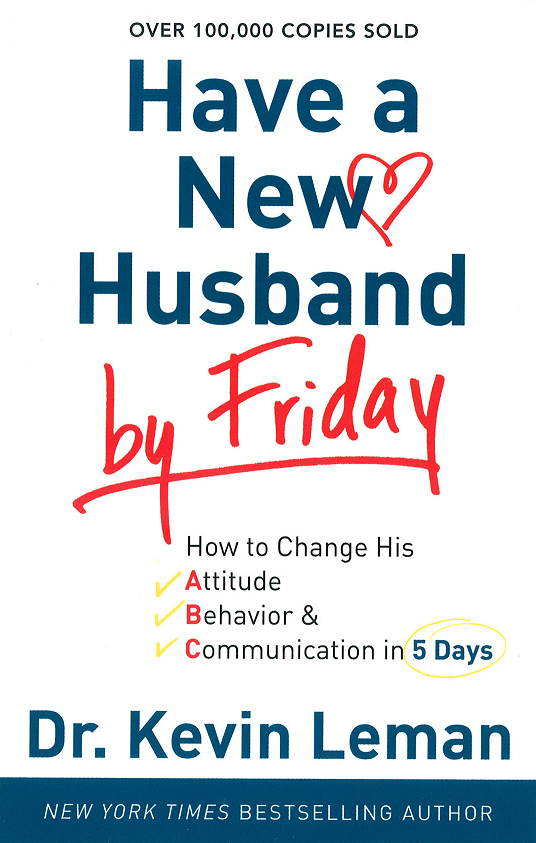 Have A New Husband By Friday
You don't need to trade you man in for a new model to get that man of your dreams. You've already got him. With just a little help from Have a New Husband by Friday, your marriage can become as rich, exciting and sensual as you can possibly imagine!
Every man wants to feel like a hero, and your husband longs to be your hero. But he needs your help. You're the relational expert, the "communicator," but often the language of a woman is a mystery to a man. Yes, you love your husband, but do you understand him?
Dr. Kevin Leman offers a simple game plan for getting intot he mind of your husband so that he can open his heart to be the husband you need him to be.