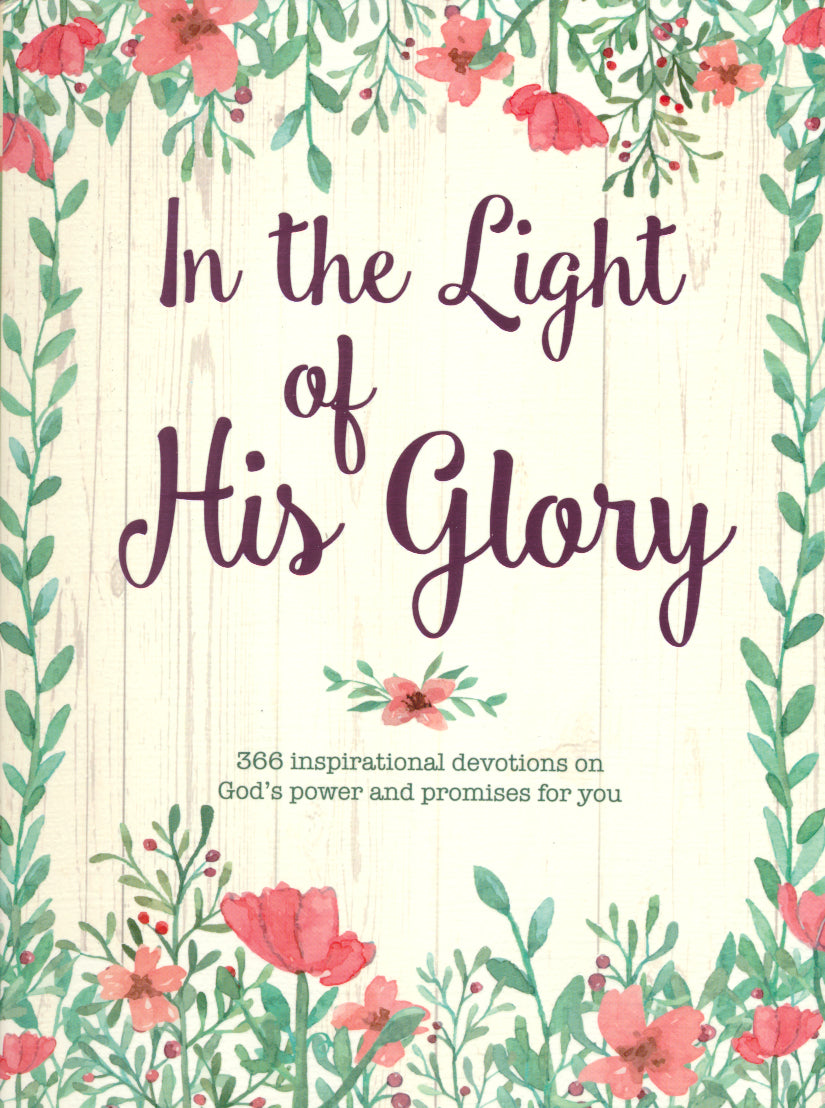 In The Light Of His Glory
Start each day enriched with hope and encouragement from the In The Light of His Glory devotional. Packed with 366 inspirational devotions and easily readable for anyone with a busy schedule, this daily read features scripture from the book of Isaiah which is filled with God s promises and will deepen your daily walk with God.
In an elegant display of feminine style, this softcover devotional features a subtle backdrop of faded white wooden planks framed by serene green leaves and pink flowers while its title takes centre stage in brilliant metallic pink foil script. Its beautifully designed 392 pink-edged pages offer something new each day of the year and also provide plenty of space for writing notes or thoughts during daily reflection.
Measuring 5.7 inches in length and 7.5 inches in height, this Christian devotional can fit inside totes, briefcases, backpacks and more for a daily reminder of God s steadfast promises anytime and anywhere. It adds an artful touch to a tabletop, bedside table or desk. With a presentation page for gift-giving, this elegant devotional makes an ideal gift of encouragement for a friend or loved one for any occasion.