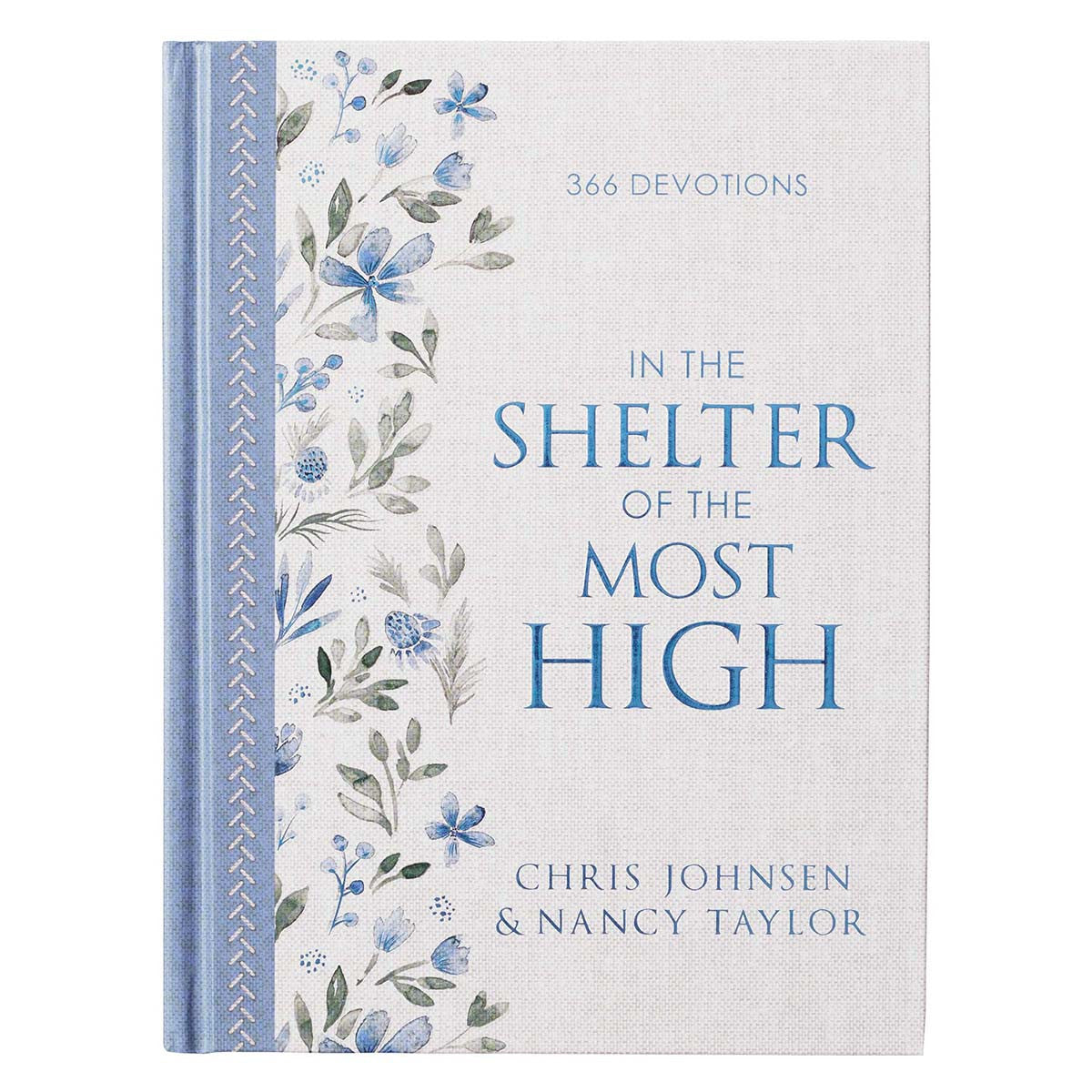 In The Shelter Of The Most High Daily Devotional For Women Hardcover
In The Shelter Of The Most High Daily Devotional For Women offers inspiring, faith-building, daily readings about the steadfast promises God makes in his Word. 

He will cover you with his feathers. 
He will shelter you with his wings. 
His faithful promises are your armor and protection. 
Psalm 91:4 
A short introduction by authors Chris Johnsen and Nancy Ryken explain the rationale for the devotional:

 "God's promises are not trite afterthoughts to our faith; they are the basis of it. Trusting God is believing that God will keep his word."

The content of the devotional is organized by month and include 366 daily devotions. Each daily entry starts with a verse from the Bible, followed by a short devotional, and ends with more supporting Scripture verses. The pages are printed in two colors, and each page has a banner of flowers that runs across the top of the page. 

The best thing about God's promises is that they are secure and steadfast, and they don't change—even if you do! Build your faith one day at a time with the In The Shelter Of The Most High Devotional and then share the good news with friends and family. Pass on this devotional on Christmas morning to encourage your family to start the year afresh!