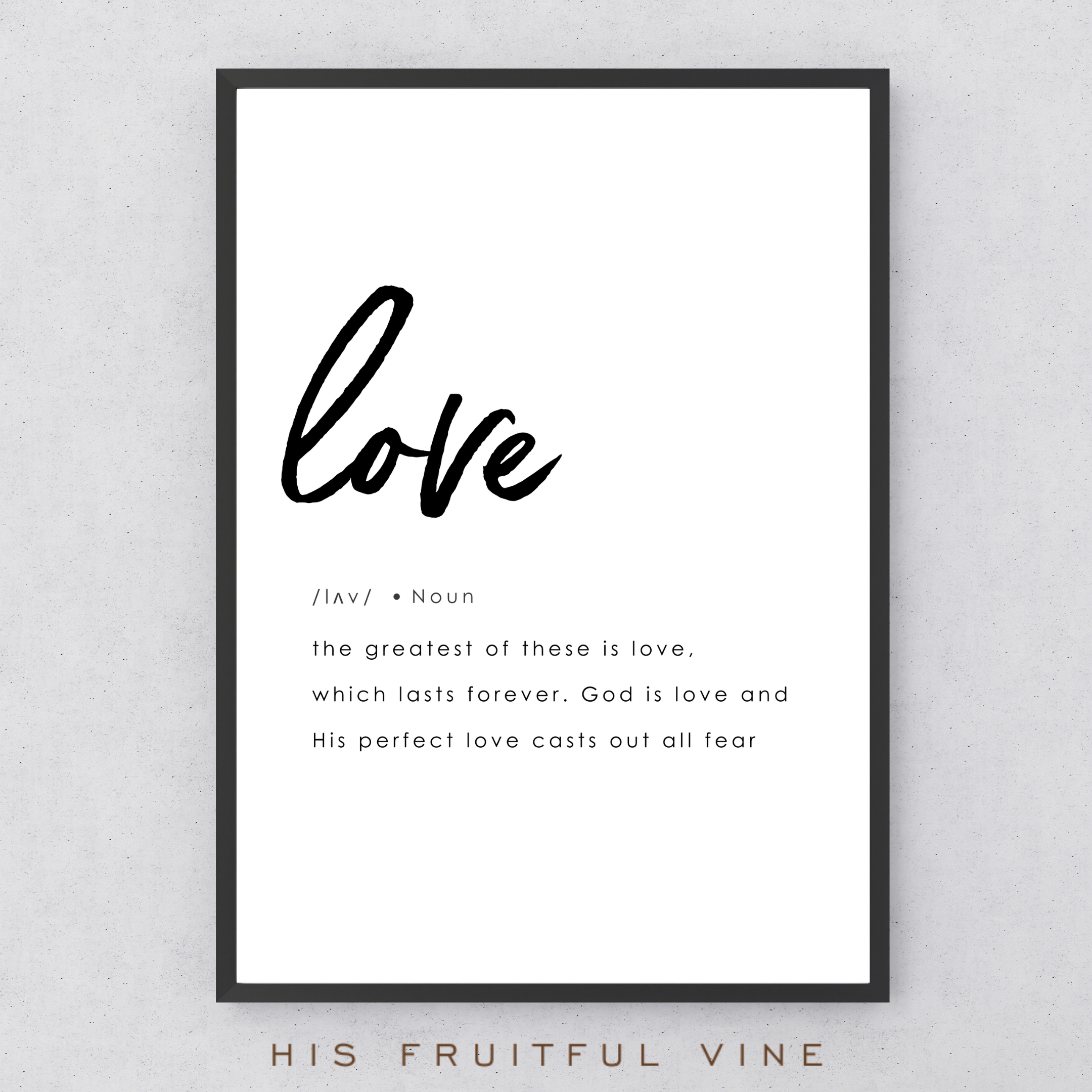 Love, A3 Print in Black Frame by His Fruitful Vine
Inspired by 1 Corinthians 13:13, "And now these three remain: faith, hope and love. But the greatest of these is love." Faith, hope, and love are the things that last forever, and these are the things that we should pursue with our lives.
Be reminded of the Bible's promises through this simplistic yet powerful frame design.
Collect all 3 frames and create a beautiful feature wall in your dining or living room.
Frame Dimension: 32 x 42cm
Depth: 3.5 cm
Print Dimension: 30 x 40cm