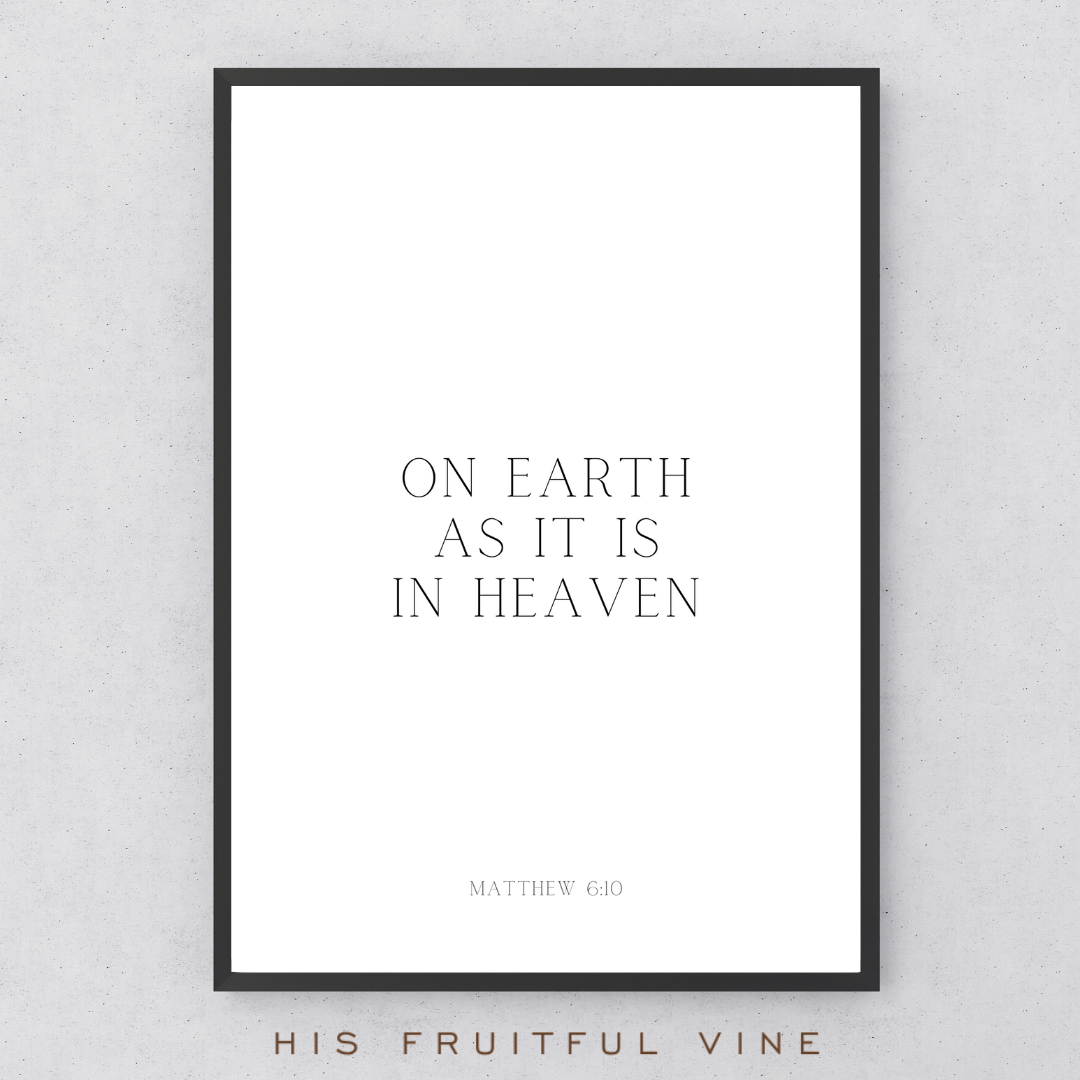 On Earth as it is in Heaven , A3 Print in Black Frame by His Fruitful Vine
Fill your homes with the promises of God displayed through our minimalistic designs.
 Inspired by Matthew 6:10, "Your kingdom come. Your will be done On earth as it is in heaven."
Let this frame be a reminder that God wants you to enjoy days of heaven on earth.
Collect all 5 frames and create a beautiful feature wall in your hall or stairway. 
Frame Dimension: 32 x 42cm
Depth: 3.5 cm
Print Dimension: 30 x 40cm