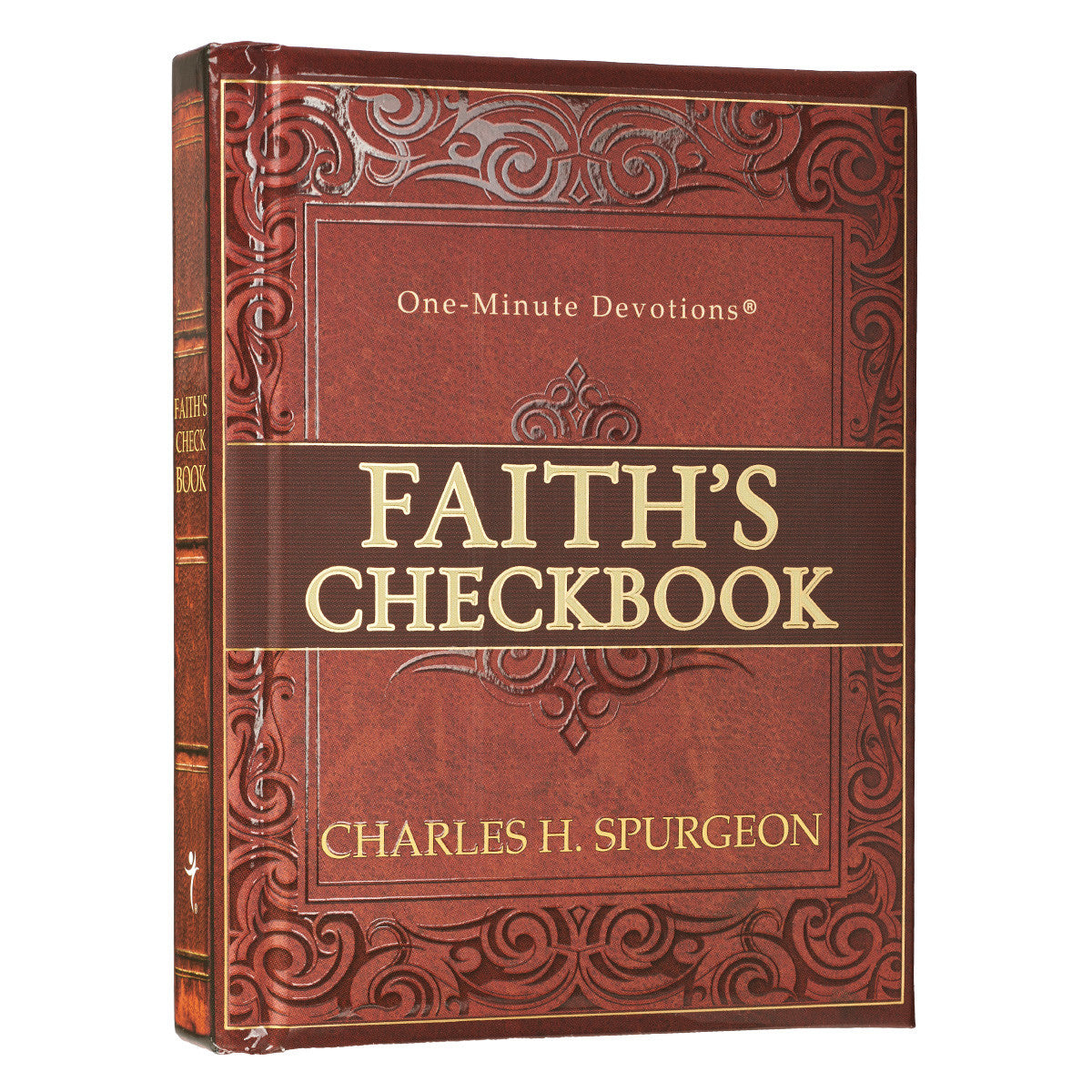 One-Minute Devotions: Faith's Checkbook
Faith's Checkbook is an absorbing devotional because of the simple, poetic and deeply spiritual reflections and lessons from the "Prince of Preachers", Charles Haddon Spurgeon. The 366 comforting devotions offer inspiration and delight in our Lord, and encourage readers to take God's promises to heart. This delightful, compact volume features: a padded hardcover binding with spot varnish and gold foiled title; gold gilt-edged pages; an attached ribbon page marker and a presentation page for gift-giving.
"A promise from God may very instructively be compared to a check payable to order," wrote the renowned British pastor Charles H. Spurgeon. "It is given to the believer with the view of bestowing upon him some good thing. It is not meant that he should read it over comfortably, and then have done with it. No, he is to treat the promise as a reality, as a man treats a check."
400 Gold Gilt-Edged Pages
Padded Hardcover Binding
Attached Ribbon Page Marker
Presentation Page for Gift-Giving