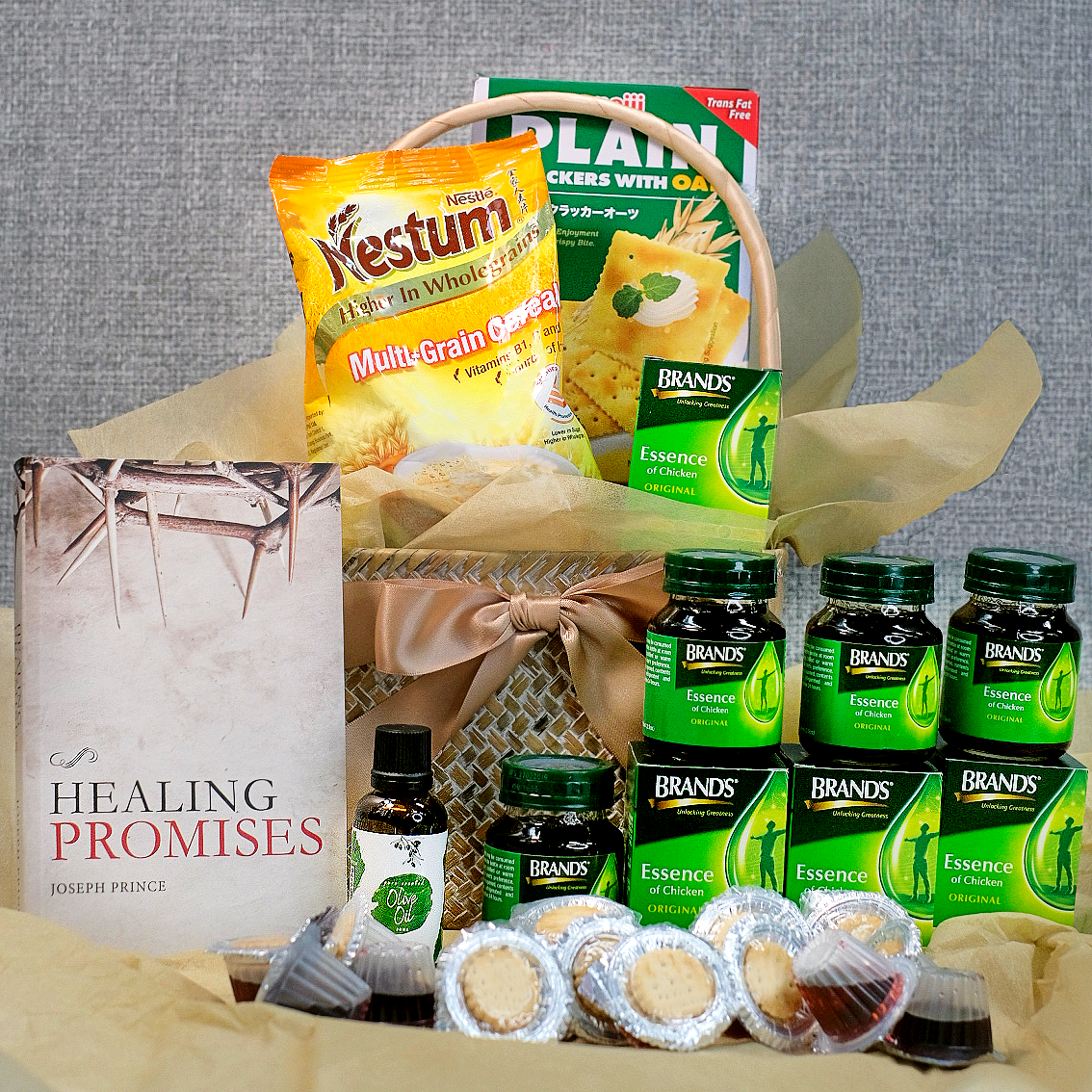 This product is not available for international shipping. 
Refresh and boost overall health with foods for the body and soul found in this Restoration Gift Hamper.
Stay in faith together and trust God for complete healing! 

This gift basket contains:

Holy Communion Elements (10 cups)

Brands Essence of Chicken Original 68ml (4 bottles)
Nestum Multi-grain Cereal 250g
Meiji Plain Oat Crackers 104g
Note: We reserve the right to replace any item with another of equivalent value depending on availability without prior notice.