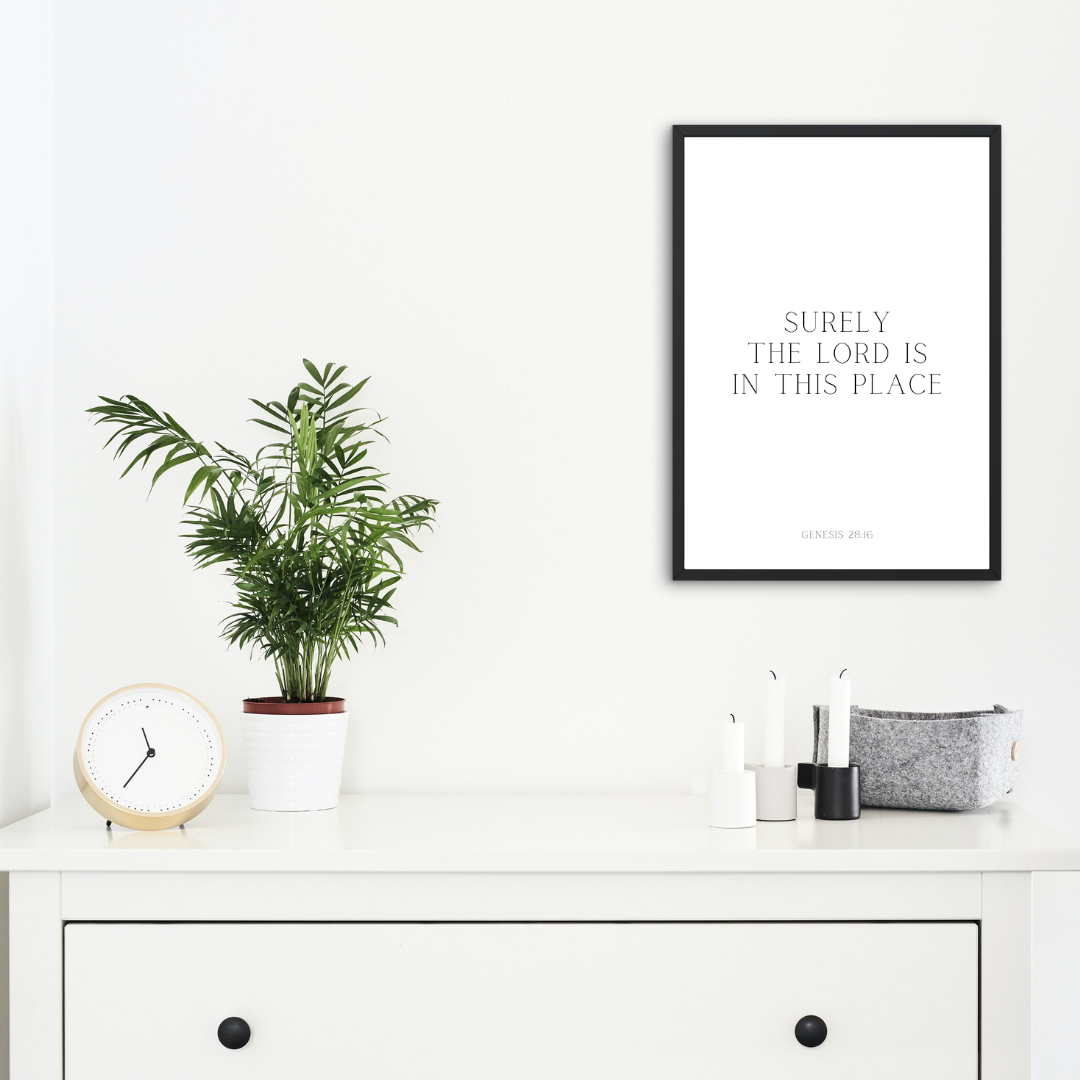 Surely the Lord is in this Place, A3 Print in Black Frame by His Fruitful Vine
Fill your homes with the promises of God displayed through our minimalistic designs.
Inspired by Genesis 28:16a, "Then Jacob awoke from his sleep and said, "Surely the Lord is in this place."
Be reminded of the Bible's promises through this simplistic yet powerful frame design, that His presence is certainly in your home. 
Perfect as a housewarming gift. Alternatively, collect all 5 frames and create a beautiful feature wall in your hall or stairway. 
Frame Dimension: 32 x 42cm
Depth: 3.5 cm
Print Dimension: 30 x 40cm