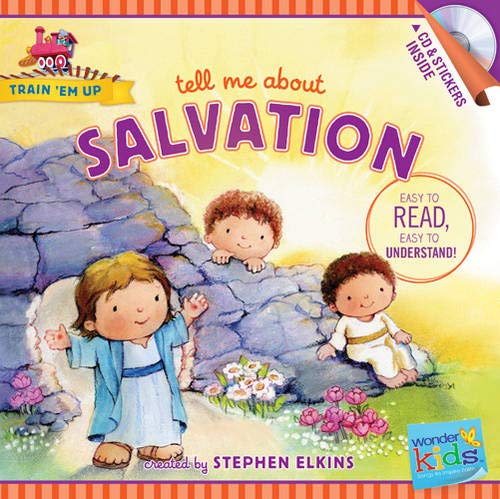 Tell Me About Salvation with CD and Stickers
Train 'Em Up is an interactive, fun-filled, and affordable series that uses a train locomotive theme for teaching kids core Christian beliefs and principles. In Tell Me About Salvation, a friendly train conductor, Mr. Steve, teaches kids what salvation is all about, why Jesus died for us, and why our eternal life is dependent on being saved.
Through bold graphics and interactive songs and stories, Train 'Em Up makes it easy for parents and teachers to explain abstract concepts like salvation in a way that helps with attention, memorization, and recall while building a solid faith foundation. Each book in the series includes a CD with sing-along songs and narrated stories with sound effects, plus a colorful sticker sheet! Suitable for ages 4-7 years.