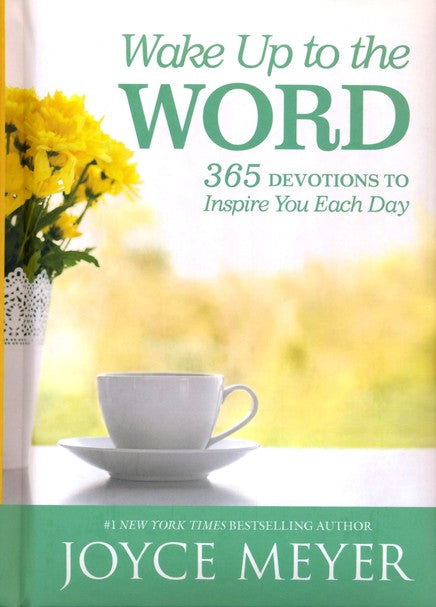 Wake Up to the Word by Joyce Meyer
365-day devotional by #1

 

New York Times

 

bestselling author Joyce Meyer offers powerful words as catalysts for developing life-changing closeness with God.
In her uplifting new devotional Joyce Meyer provides you with powerful words--one for every day of the year. Each day's devotion offers a word to focus upon as a catalyst for positive change in your life. These words, along with relevant scripture and practical advice from Joyce, will help you achieve greater closeness with God, which unlocks the great things He has in store for your life.

With daily guided encouragement and prayer, as well as Joyce's structured plan for spending time God, you'll be able to tap into His strength to help you overcome life's obstacles and achieve your best. And the words in this devotional will help put your in the frame of mind to receive that power each day.