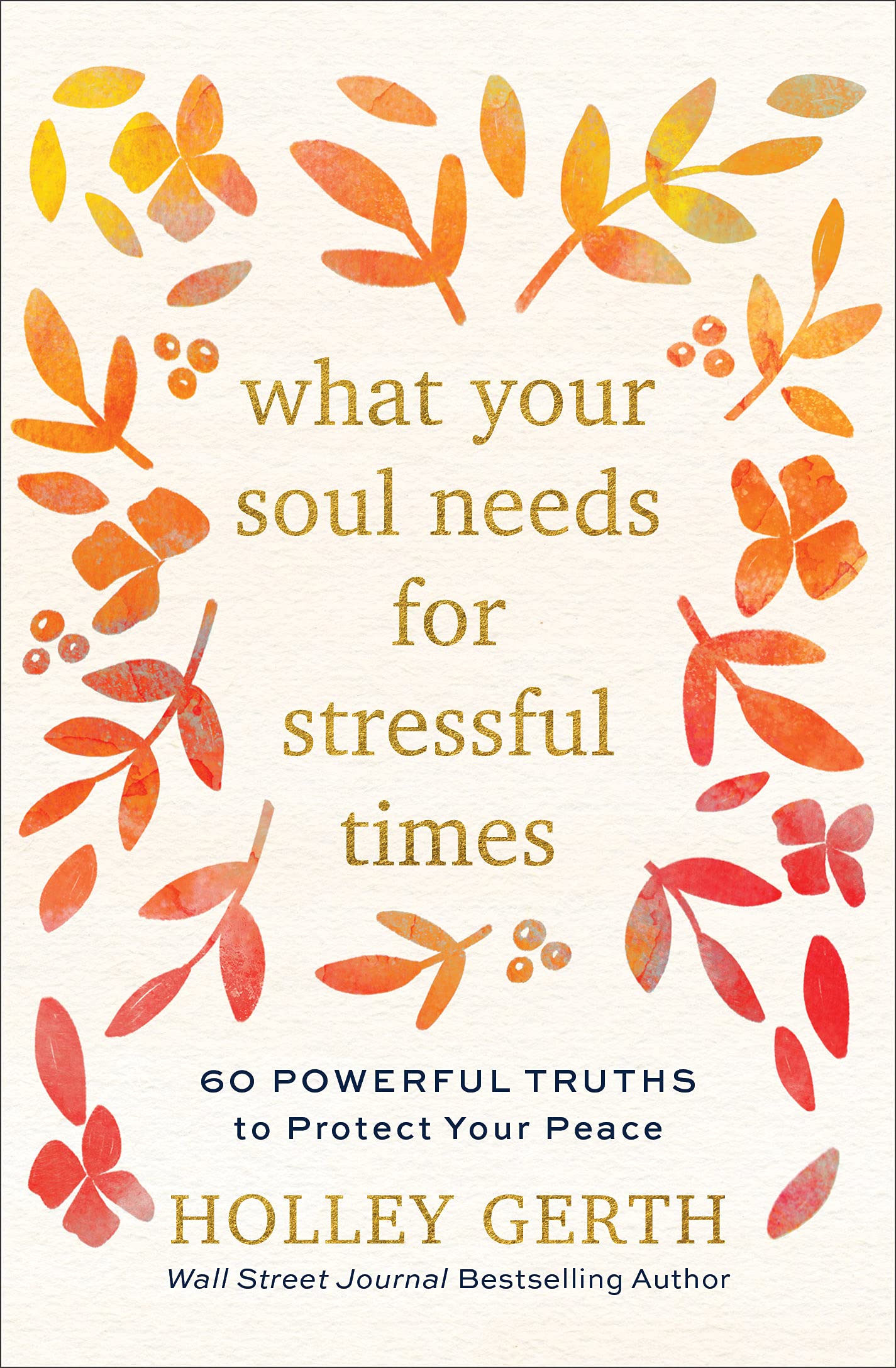 What Your Soul Needs for Stressful Times: 60 Powerful Truths to Protect Your Peace (hardcover)
Peace or pressure, calm or chaos, worship or worry---it's your choice!

Author, counselor, and life coach Gerth offers 60 soul-strengthening devotions and practical applications that can lead you to a more soothing, satisfying life. Each includes Scripture, prayer, reflection questions, and inspirational quotes that offer encouragement, strength, and serenity.