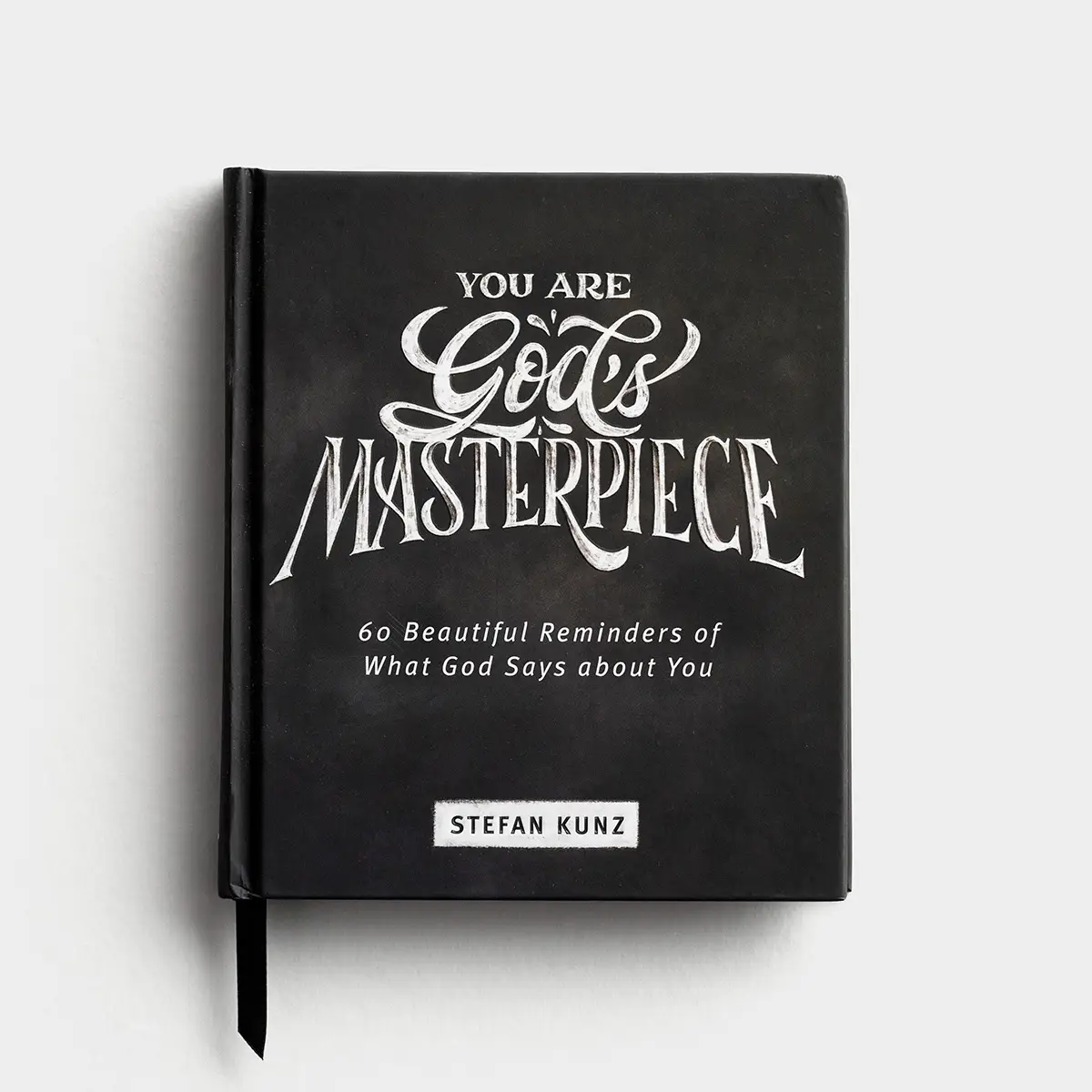 You Are God's Masterpiece Devotional by Stefan Kunz (Hardcover)
Every single one of us needs to be reminded that God thinks we're amazing. In fact, God says you are beautiful, worthy, strong, and one of a kind. Featuring beautifully inspiring art and thoughts by well-known letterer and designer Stefan Kunz, You Are God's Masterpiece offers 60 real-life devotions reminding readers that they are not alone, that God's love is never ending, and that they have no limits with Him by their side.

We Are Better Together! Imagine yourself running a race with people on the left and right of you holding signs, screaming your name, clapping and cheering as you pass by. This can totally boost your energy and help you get to the finish line. That's why I love to encourage others and cheer them on, because I know that more often than not, it can and will help them reach their goal. Take today as an opportunity to cheer someone on; encourage them in what they are doing.
144 four color interior pages
Soft touch hardcover