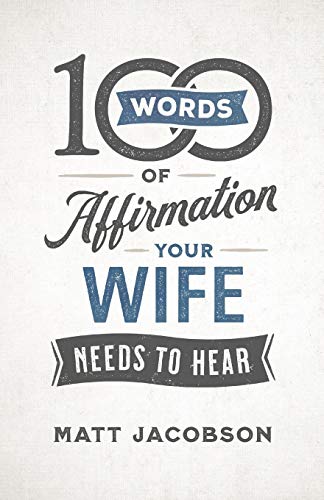 100 Words of Affirmation Your Wife Needs to Hear
Every one of us has tremendous power to either build others up or tear them down through the words we speak every day, and nowhere is this more evident than in our marriages. Are you being purposeful in how you use the power of your words to speak encouragement, strength, and love — breathing life into the heart of your spouse? Or are careless words having a negative impact on your marriage and on the heart of the one you love most?

Matt and Lisa Jacobson want you and your spouse to discover the powerful ways you can build one another up in love with the words that you choose to say everyday — words that every husband and wife need to hear. These books offer you 100 Things to say to your husband or wife that deeply encourage, affirm, and inspire. Start speaking these words into each other's lives and watch your spouse and your relationship — transform before your eyes.