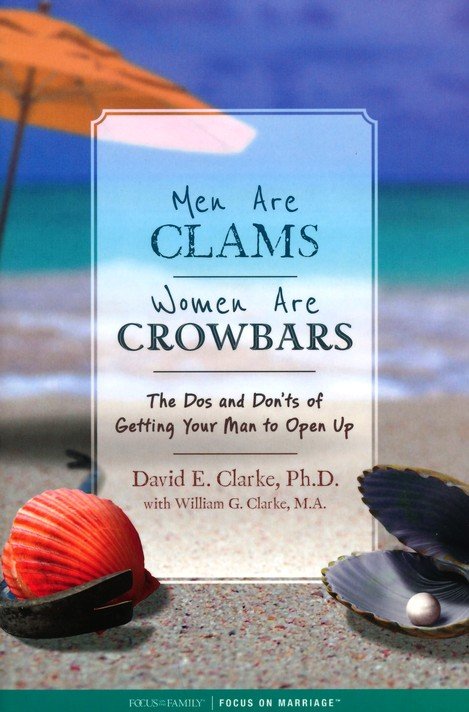 Men Are Clams, Women Are Crowbars
It's not news to say that men and women are different. What's worth discussing is how to deal with those differences - including the huge impact of what Dr. David Clarke calls their Crazy Making Differences. Men Are Clams, Women Are Crowbars looks at the widely divergent ways men and women approach emotional issues, then offers solutions for those couples who want to bridge the gender gap, especially in marriage.
Learn the different levels that men and women operate in during every interaction, as well as techniques for connecting in conversation. Dr. Clarke guides couples toward the relationship they desire and the one God wants them to experience. Couples will laugh at the familiar male/female scenarios while learning how to complement one another, improve romance, and spiritually bond as married couples.