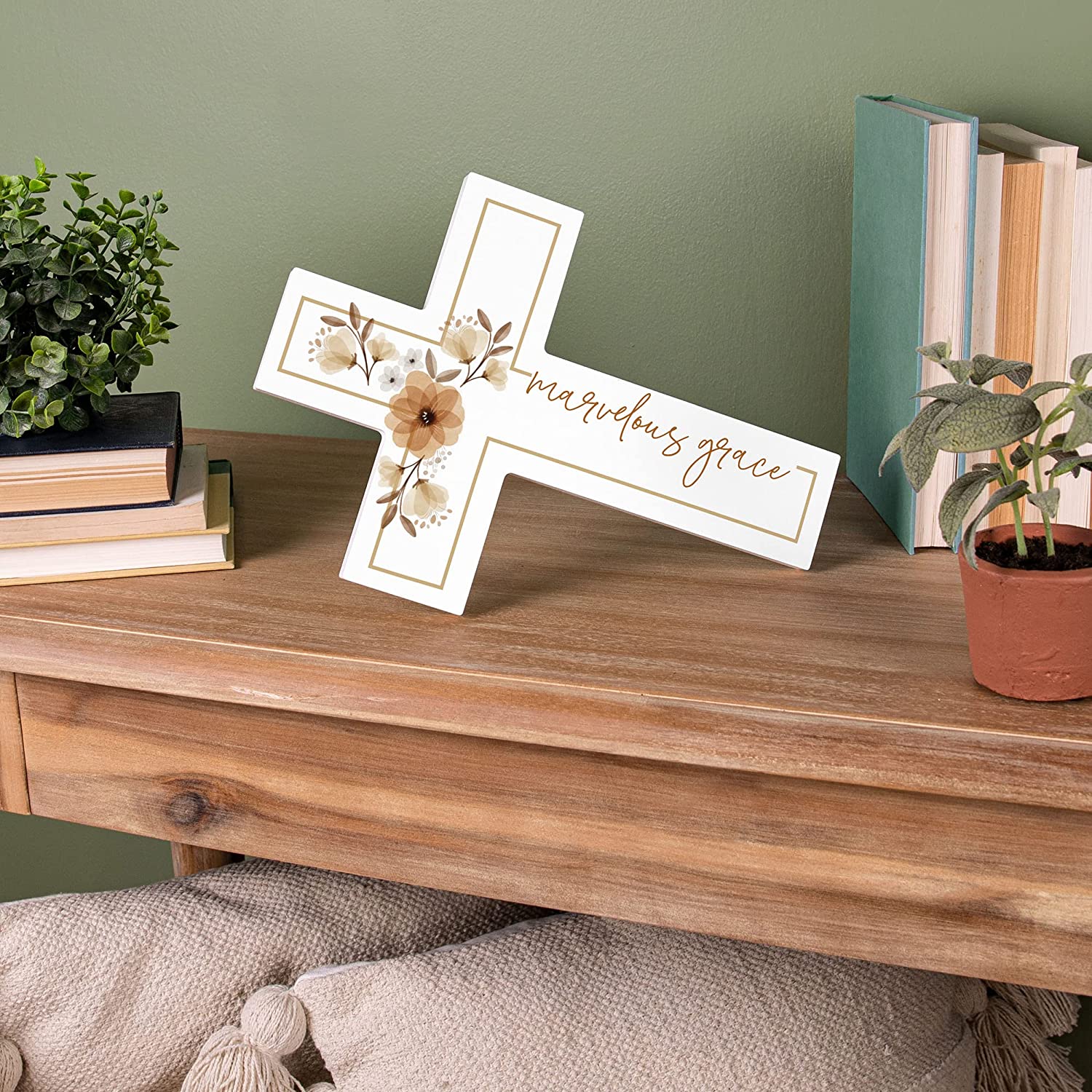 Wood Tabletop Cross 12" Marvelous Grace
Features sentiment that reads "
Marvelous Grace
"; White design and artwork is paired with a sentiment of hope and inspiration; Exemplifies the sacrifice of the Savior, while inspiring hope for the future
Measures approx 12" x 8.5"


Made in the USA; Handmade by artisans resulting in beautiful home décor

Ready for thoughtful gifting and inspiration
Note: Each piece is handcrafted and beautifully unique. Their wood grains and color may vary from the photos. These should not be considered as defects.