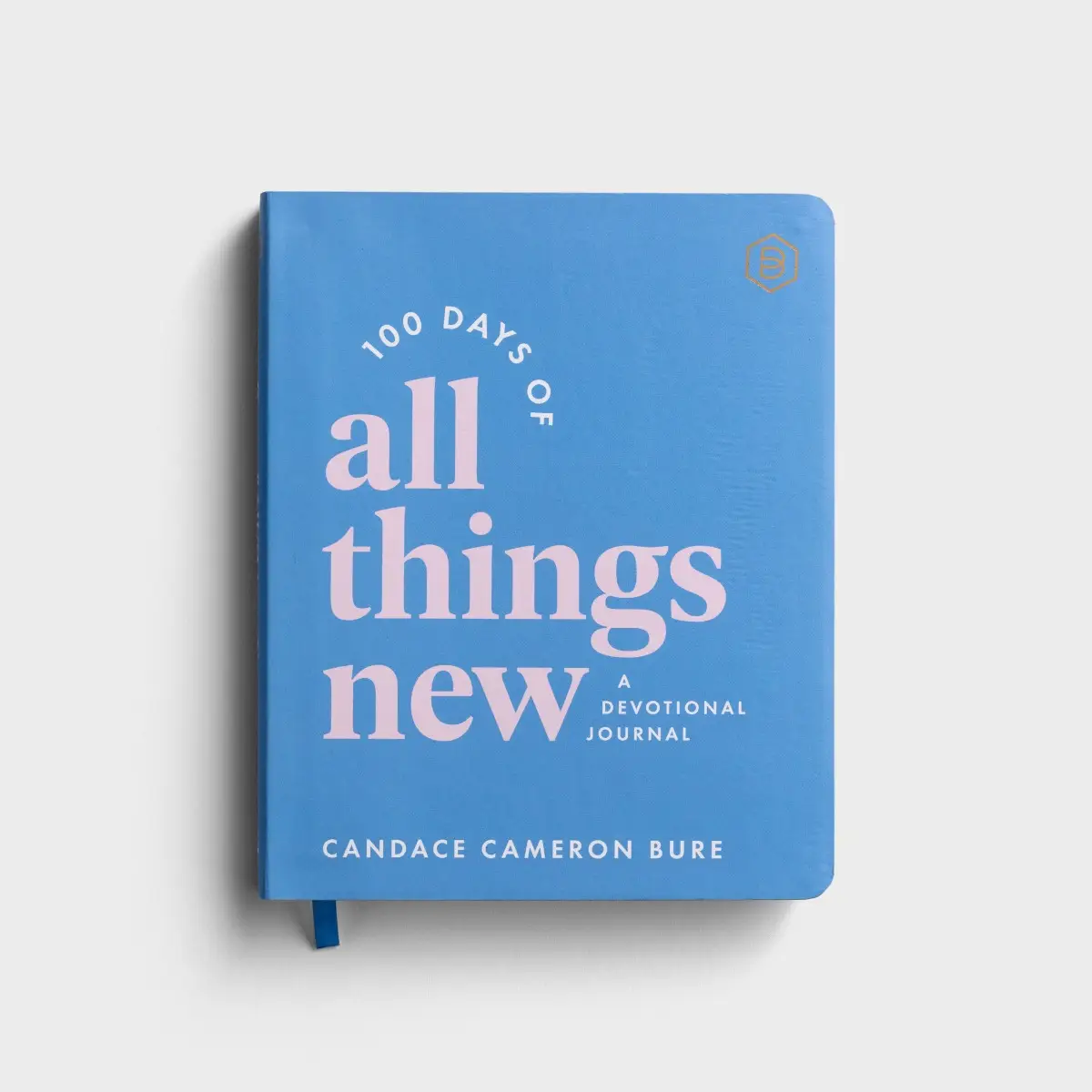 100 Days of All Things New Devotional Journal
A 100-day devotional that helps readers understand the new identity they have in Christ.
In Christ, there is not just revival, but renewal — an overhaul of the old, a transformation that must be experienced to be fully understood and appreciated. In 100 Days of All Things New, author Candace Cameron Bure reminds readers that they have this promise of complete newness when they embrace life in Christ. By digging into the truth of God's Word throughout this 100-day devotional, readers will discover all that is waiting for them: a fresh start, an abundance of joy, and new mercies every morning.

About Candace Cameron Bure:
Candace is an actress, producer, and New York Times bestselling author. She is beloved by millions worldwide for her roles as DJ Tanner in the iconic family sitcoms Full House and Fuller House, in romantic comedies, mysteries and Christmas movies, as former cohost of The View, and as a Dancing with the Stars season 18 finalist. Candace is both outspoken and passionate about her family and faith. She and her husband, Val, have been married for more than 25 years. They have three grown children and live with their much-loved dog, Boris, in the LA area.