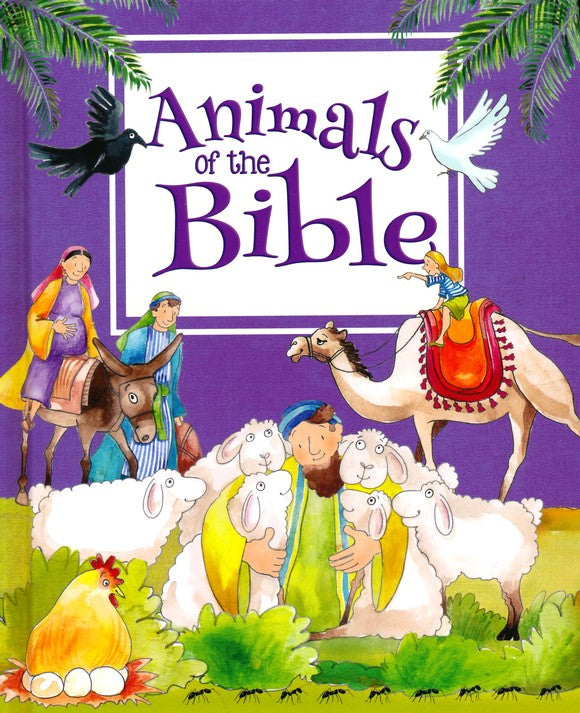 Animals of the Bible, Hardcover
Animals in the Bible takes a look at 30 stories about the wonderful creatures God tells us about in the Bible. Award-winning children's author Wendy Maartens tells well-loved Bible stories and provides fun animal facts all throughout the book, beginning each story with a thematic Scripture verse.
The Scripture quoted within the book is taken from the New Living Translation (NLT), unless otherwise indicated. Artist Catherine Groenewald has filled the book with images of many friends from the animal kingdom that children are sure to enjoy. This book makes a great gift for any young child you know who has a keen interest in the creatures God has created!

This children's book is hardcover bound and embellished with full color illustrations by Catherine Groenewald. Each story within has a title, a Scripture verse, Wendy's telling of the story, fun facts about the theme animal, Something To Think About and a Super Saying, which not only engages kids but helps them learn new things and retain the story they have heard. This series of books also includes: Children of the Bible and Angels of the Bible.

Full color hardcover Bible story book for children age 5-8
124 pages, 6.5" x 8"; child-friendly illustrations
Contains 30 stores and fun animal facts from the Bible.