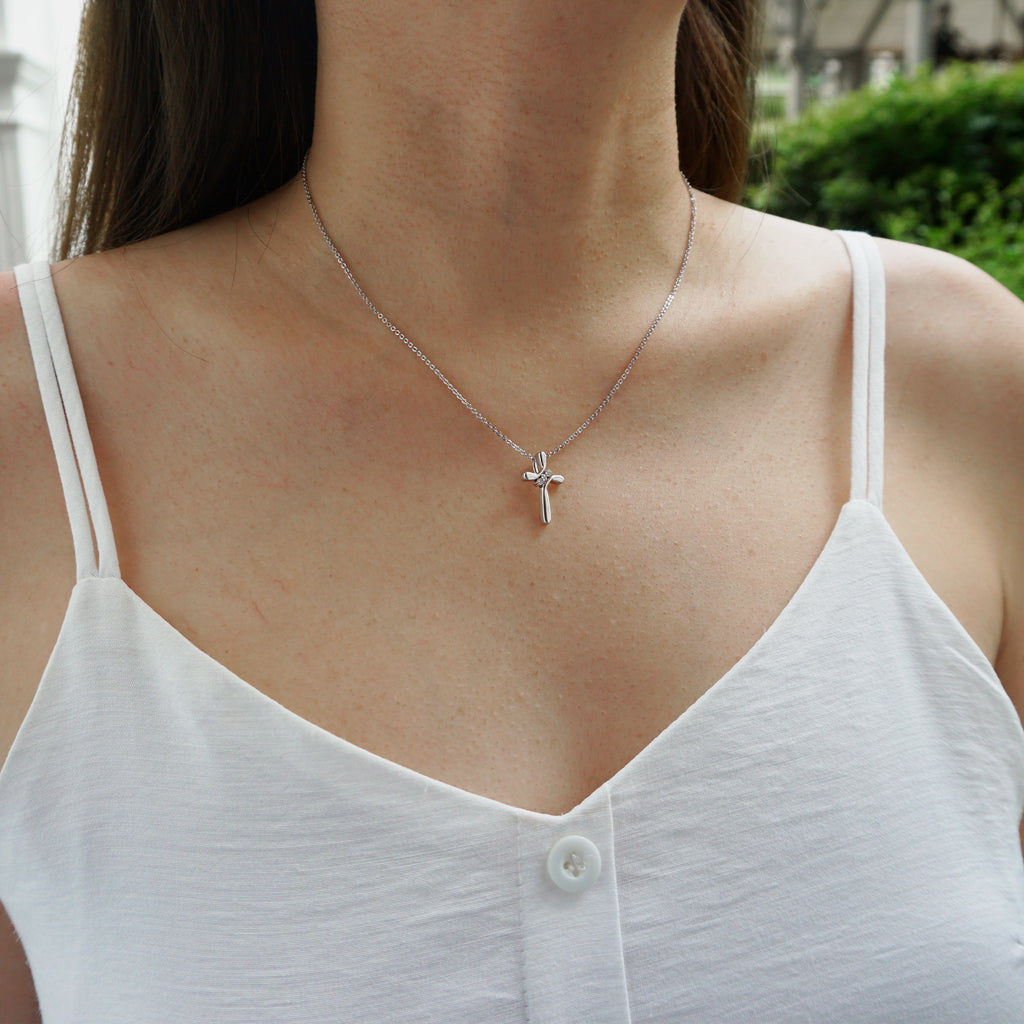 Brilliance Trinity Cross, White Gold by Jacob Rachel
"It shone with the glory of God, and its brilliance was like that of a very precious jewel, like a jasper, clear as crystal." Revelation 21:11
This pendant by Jacob Rachel displays unique craftsmanship. The rounded edge design reminds us of the gentleness and elegance of the cross.
Featuring three pure white Swarovski crystals at its center, the shining brilliance represents the everlasting glory of our triune God.
Each necklace/pendant comes beautifully packed in a premium gift box.
Material & Size
Hypo-allergenic pure copper plated in choice of white gold or rose gold

Embellished with crystals from Swarovski

®



Nickel-free, tarnish and corrosion resistant
Pendant size: 20 mm
Adjustable chain length: 450 mm to 500 mm
Product Care
Avoid

 

frequent contact with strong chemicals such as detergent or perfume