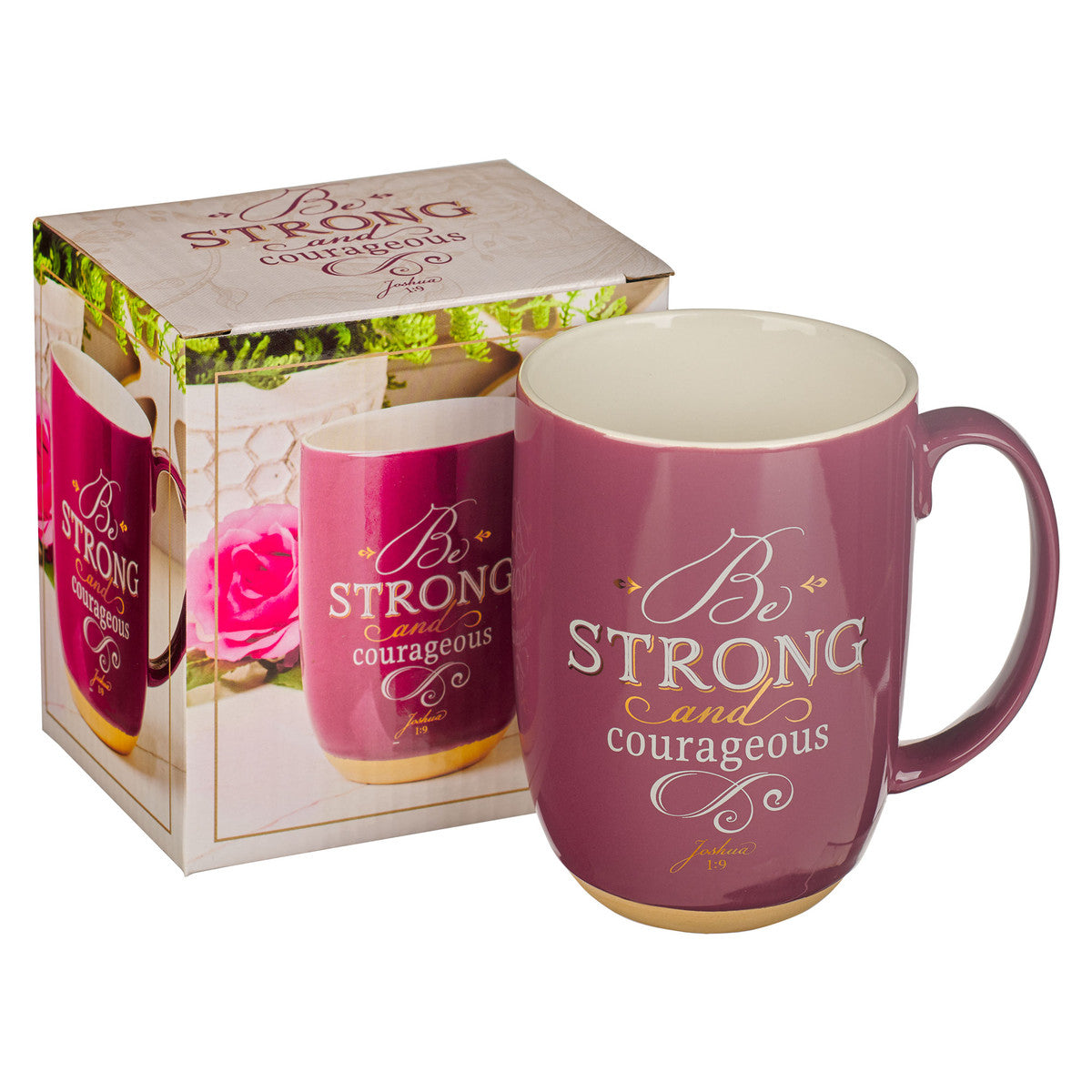 Ceramic Coffee Mug with Exposed Clay Base
A glossy sheen enhances the color of the mug. The sentiment is presented on the front of the mug in white screen-printed lettering in a multi-font design that is embellished with gold-foiled accents and white flourishes.
A generous handle extends from one side, and a sandy brown exposed clay base provides a natural touch to the elegant design. This mug holds a generous 15 fluid ounces. Due to the delicate gold foil touches, we suggest handwashing it with warm soapy water to keep it looking its best. A full-color tuck-top gift box protects the mug from knocks and bumps and allows for easy wrapping.
Gold-foiled accents
Entire verse in gold-foiled lettering on back
Ceramic mug
Glossy white interior
Exposed clay base
Not microwave and dishwasher safe due to delicate foil
Hand wash recommended
Packaged in a full-color printed tuck-top gift box
Gift box dimensions: 5.1" x 4.8" x 3.5" (130 x 122 x 89mm)
Capacity: 15 fl. oz. (444ml)