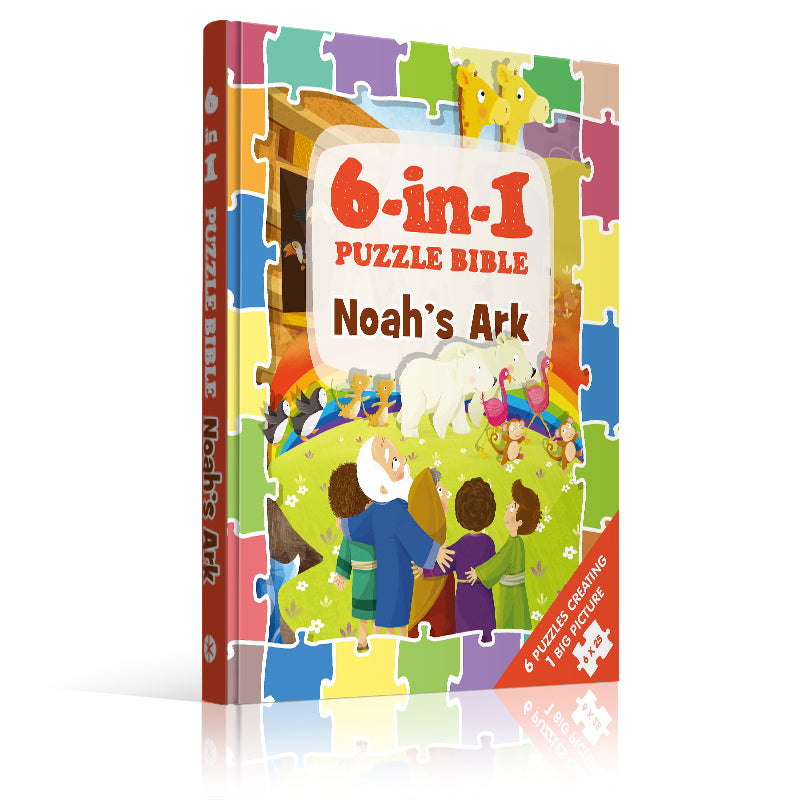 6-in-1 Puzzle Bibles, Noah's Ark
Series of four books that each contain a Bible story accompanied by six 25-piece jigsaw puzzle picturing the various scenes – but the puzzle-fun has just begun…! Together the 6 assembled puzzles create a larger 7th image depicting the full Bible story. 

This awesome feature makes the 6-in-1 Puzzle Bible Series an brand new product line on the market! 
Entirely new product line on the market with 6-in-1 feature create high value for money.
Fun, visual way to learn Bible stories and see the flow of the story in one spectacular scenery
Number coded puzzle pieces for each page
All titles have Bible-based text
Merchandise: roll-up and bookmark available, ready for translation