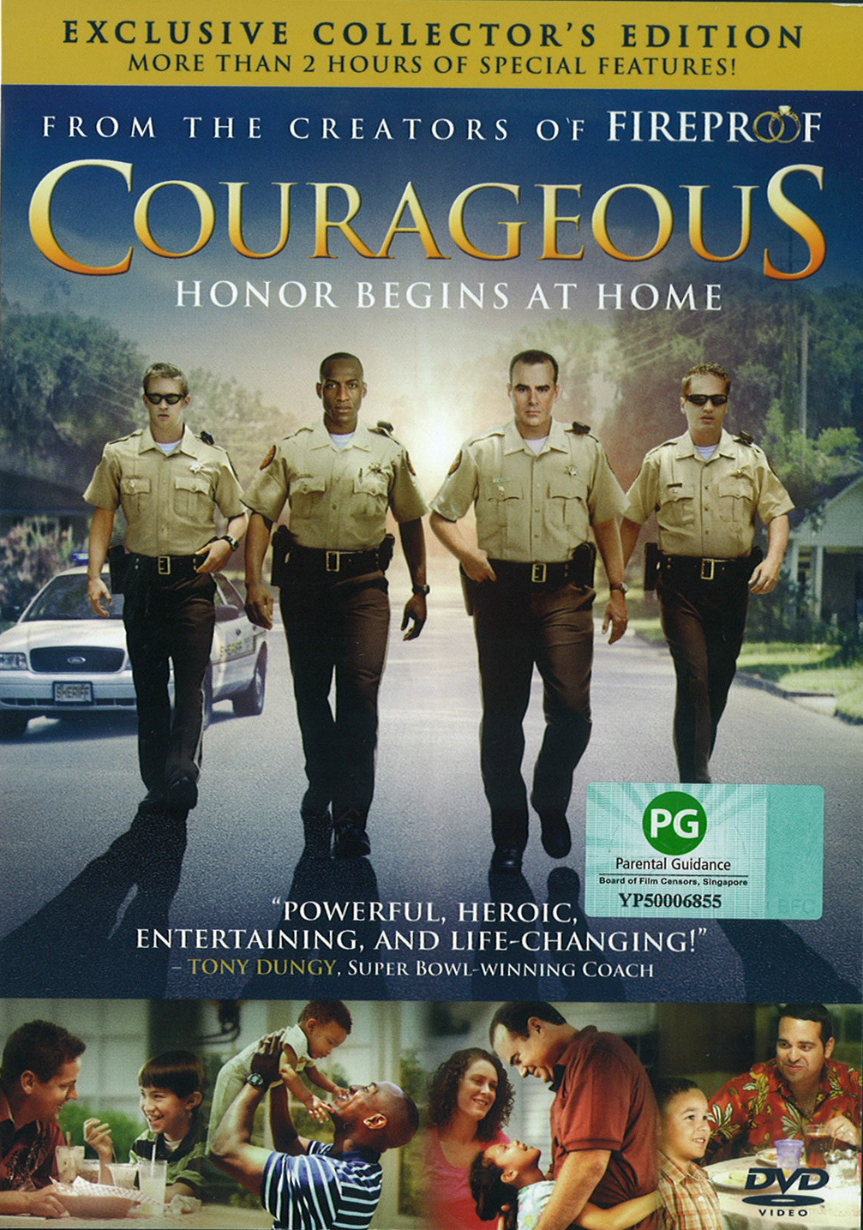 Courageous: Honor Begins At Home (DVD)
Four men, One calling: To serve and protect. As law enforcement officers, Adam Mitchell, Nathan Hayes and their partners are confident and focused, standing up to the worst the streets have to offer. Yet at the end of the day, they face a challenge that none of them are truly prepared to tackle: fatherhood. When tragedy strikes home, these men are left wrestling with their hopes, fears, faith, and fathering. Can a newfound urgency help these dads draw closer to God… and to their children?
Special Features:

The Making Of Courageous
Commentary By The Kendrick Brothers
Deleted Scenes
Outrageous: Outtakes & Bloopers
Courageous In 60 Seconds
Heart Of Courageous  
The Story Of My Father

 Exclusive Collector's Edition Features:

Casting Crowns "Courageous" Music Video
A Church of Prayer
The Importance of Fathers
Role of a Lifetime: Rev. Daniel Simmons
Mark Willard: Ministering Through Music
Erin Bethea: Serving Behind the Scenes
Sherwood Pictures Retrospective
Sherwood Volunteers
Plus, Ministry & Resource Videos to Guide Your Next Steps!