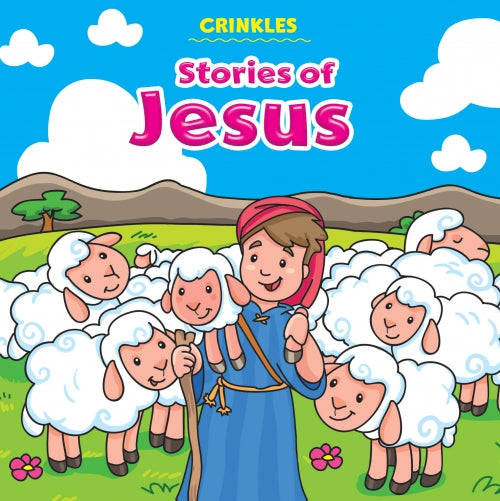 Crinkles Cloth Book: Stories of Jesus
Have interactive fun with baby and very young children introducing three popular stories that Jesus told with its rustling and sounds to make.
This simple and colourful tactile cloth book is perfect for sharing during storytime to encourage chatting about the finding of the lost sheep, the return of the lost son and the good Samaritan.
An exciting book for story time for little hands to spot things and explore.
The Crinkles series of cloth books have an irresistible crinkling sound to stimulate active senses in the developmental steps from birth.