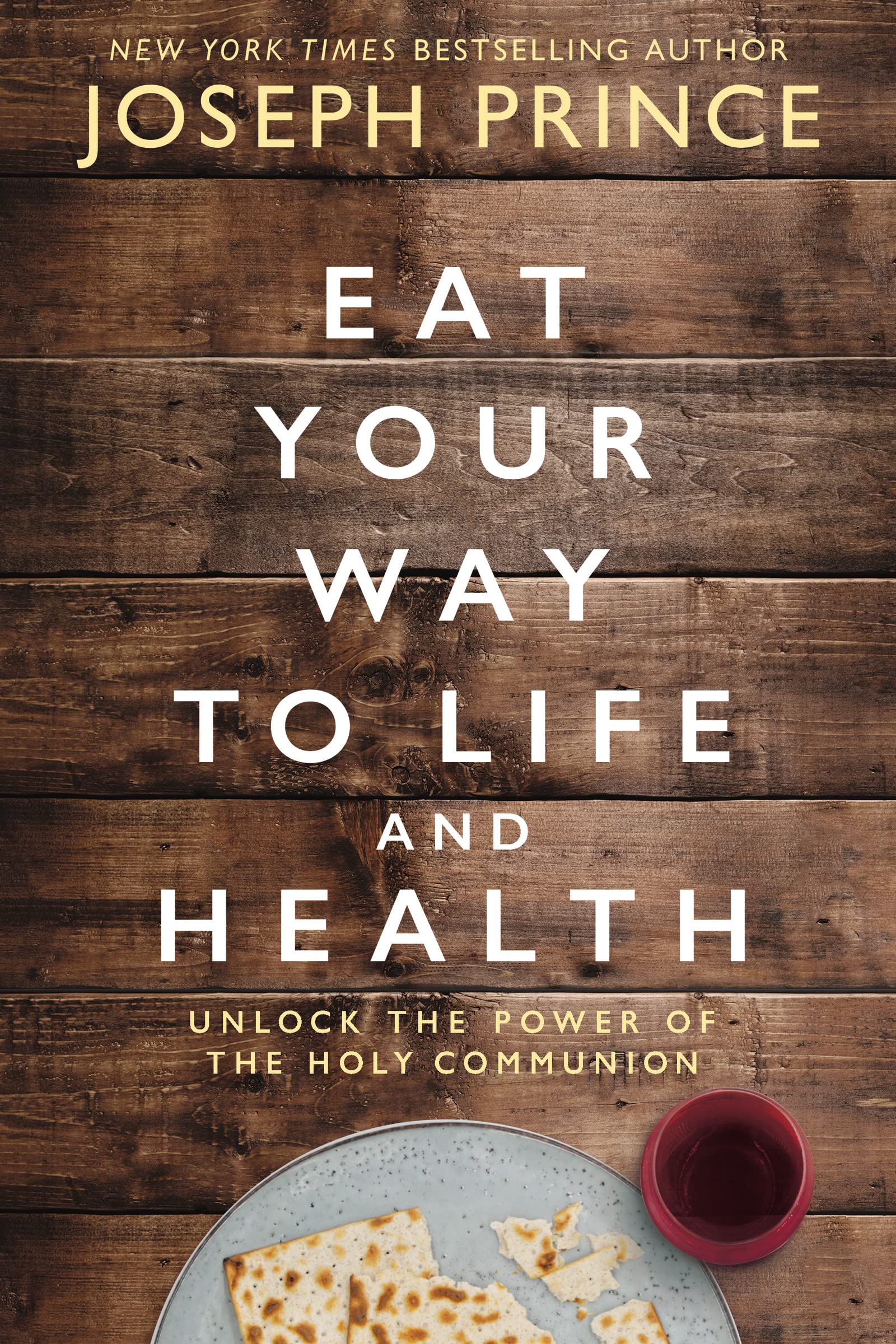 Eat Your Way To Life And Health (Paperback)
The simple act of eating can make all the difference!

Doctors may have told you there is no hope. You may have lived with a medical condition for so long, you've given up on ever being free of it. Perhaps something you'd overcome has come back with such a vengeance that you're thinking, Maybe this time, it can't be beaten.
Whatever circumstances you are confronted with today, God has a word for you: Don't give up. There is hope. He has made a way for you.
In Eat Your Way to Life and Health, discover a God who loves you so much, His Son paid for your healing on Calvary's Cross. Learn how His children can access His healing power with just the simple act of eating. 
­
Through engaging Bible-based teaching, Joseph Prince unpacks a revelation of the Communion that has never been more relevant than right now. Along with showing you why the holy Communion is God's ordained way to release life, health, and healing to us, he also answers pertinent questions such as:
Is it really God's will to heal me?
Is God punishing me with sickness and  disease?    
Do I qualify for His healing power?
Of what relevance is the holy Communion to me?
Can God heal my loved ones?
How can I have a long, healthy life?
What do I do when I don't see results?
 The enemy wants you to believe that God doesn't care and that your situation is hopeless. But because of the cross, you can have full assurance in your heart that God wants you healed and whole. 
Find out how understanding the power of the Communion and the everlasting promises of God regarding your healing can help you to live the long, good life that is your portion as a child of God.
Be deeply encouraged as you read powerful testimonies from people who have received healing through a revelation of the Communion—despite being told their conditions were terminal or incurable. 
May you also receive your healing breakthrough as you come boldly to the Lord's Table and eat your way to life and health.


Related Products: