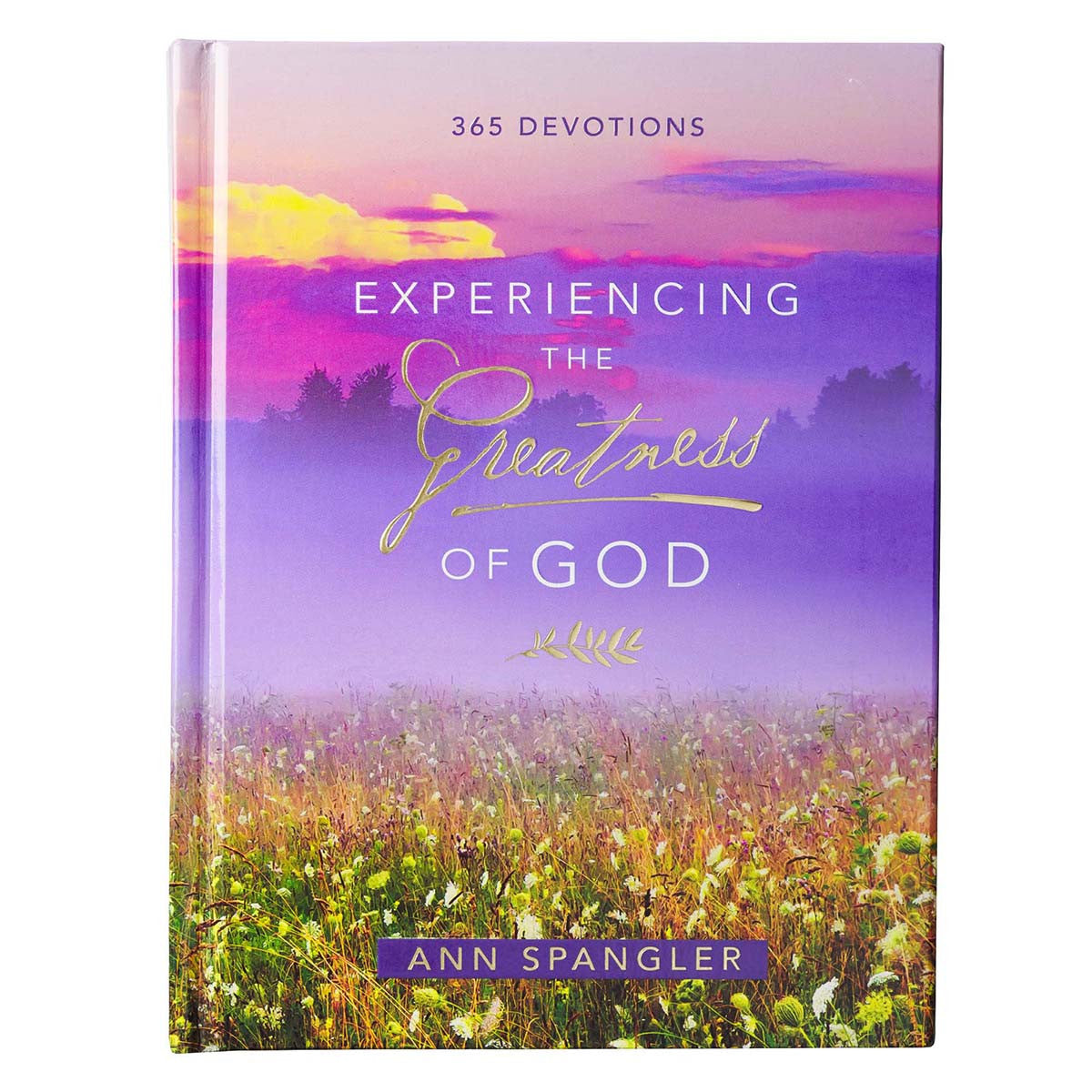 Experiencing the Greatness Of God Devotional Hardcover
The Experiencing the Greatness of God Devotional takes you on a yearlong journey to discover the depth of the character of God—a journey that will encourage and bolster your faith and fill you with reminders of God's goodness and grace.
Experience seventeen of God's awe-inspiring and divine attributes through this 365-day devotional. Characteristics of God's nature, including His love, goodness, patience, wisdom, holiness, and righteousness, are explained in light of Scripture. Each daily entry is slightly different and can include devotional passages, space for prayerful meditation and personal reflections, and prompted questions on God's divine attributes.  

The hardcover is printed is full color with added foiled accents and coordinating gilt-edging on the pages. The insides are printed in full color and a lilac ribbon marker is attached to the spine to mark your place. 
Best-seller author, Ann Spangler's books have sold millions of copies. In 2013 she was named the Logos Bookstore Author of the Year, an award given to an author "whose body of works exemplifies the power of books to change lives forever." 
She continues this tradition of excellence with Experiencing the Greatness of God.  This devotional from a trusted author will make a cherished gift for a mother, daughter or grandmother.  Encourage them at the start of the new year when you wrap the Experiencing the Greatness of God Devotional as a meaningful Christmas gift.