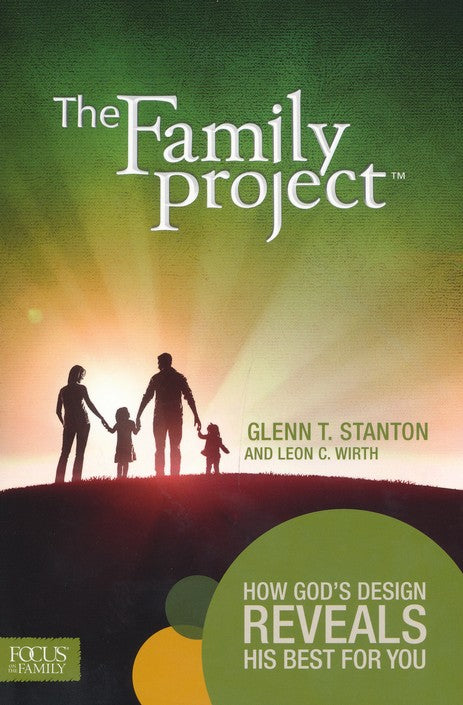 The Family Project
Original Price
$24.90 SGD
** Condition:  Book cover has slight defect. No Returns/Exchange ** 
 We all know what families look like when they're broken. But how were they meant to look? Authors Glenn Stanton and Leon Wirth rediscover the Creator's majestic plan behind this essential, endangered institution―and bring it down to earth with practical application for every spouse and parent.
This book is an extension of Focus on the Family's much-anticipated The Family Project, a 12-week church and small group series that will change the way moms, dads, wives, and husbands see themselves―and help them build healthy households from the best blueprint of all.

While following the topic outline of The Family Project curriculum, this book stands alone and delves into the subject areas more deeply. It provides a solid exploration of God's design and the transformative purpose of biblical families, and also offers down-to-earth helps for living out God's design in your own family, along with inspiration for helping others do the same.