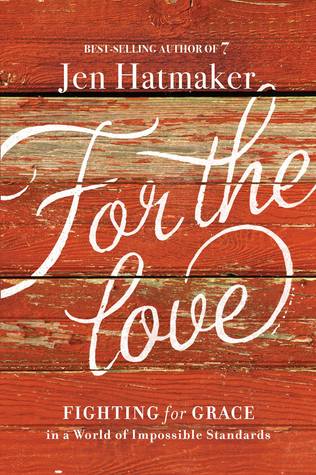 For The Love by Jen Hatmaker
Original Price
$25.90 SGD
The popular writer, blogger, and television personality reveals with humor and style how Jesus' extravagant grace is the key to dealing with life's biggest challenge: people.

The majority of our joys, struggles, thrills, and heartbreaks relate to people, beginning first with ourselves and then the people we came from, married, birthed, live by, live for, go to church with, don't like, don't understand, fear, struggle with, compare ourselves to, and judge. People are the best and worst thing about the human life.

Jen Hatmaker knows this all too well, and so she reveals how to practice kindness, grace, truthfulness, vision, and love to ourselves and those around us. By doing this, For the Love leads our generation to reimagine Jesus' grace as a way of life, and it does it in a funny yet profound manner that Christian readers will love. Along the way, Hatmaker shows readers how to reclaim their prophetic voices and become Good News again to a hurting, polarized world.