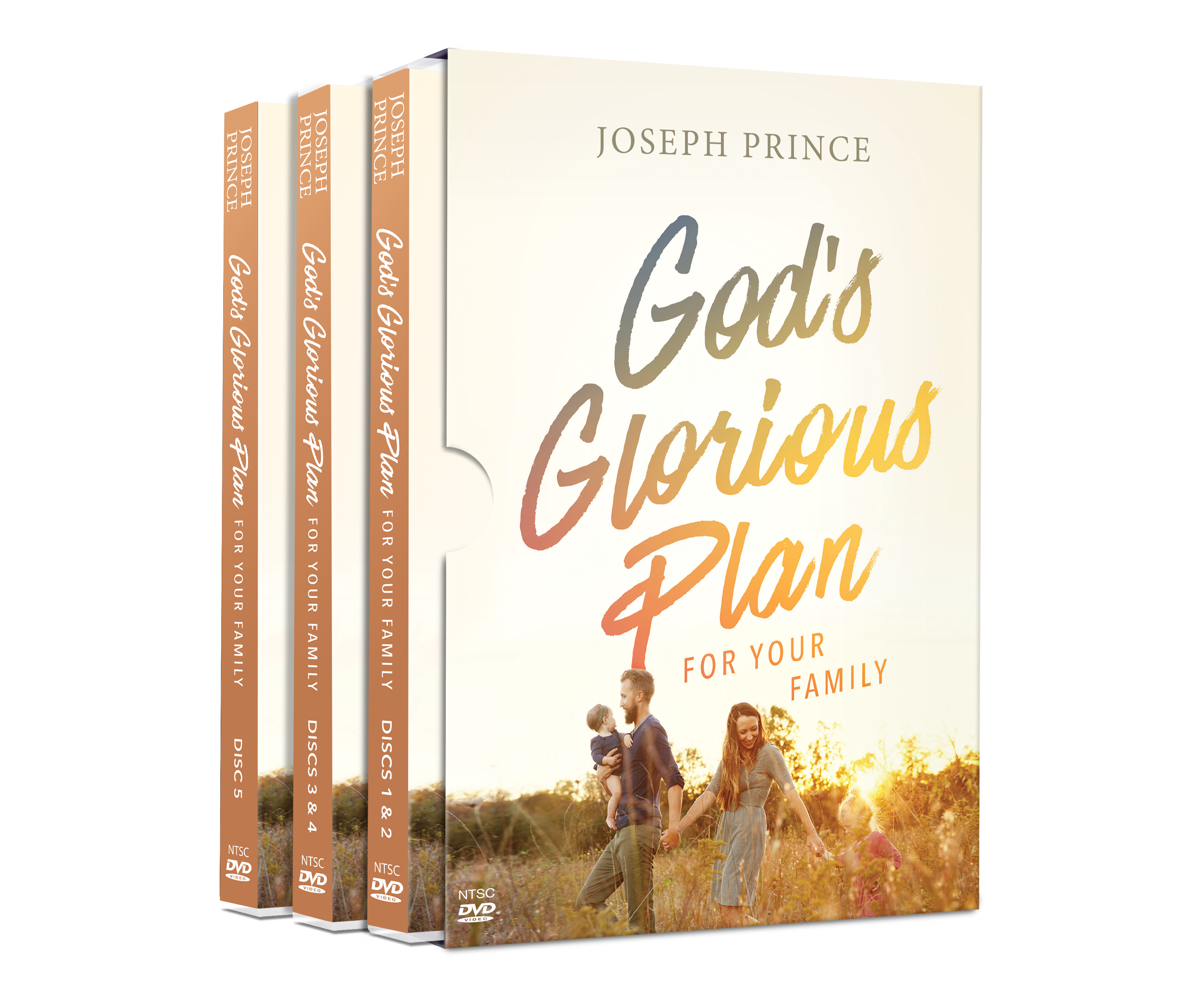 God's Glorious Plan For Your Family (DVD Album)
Original Price
$81.60 SGD
It's God's desire for you to have a blessed family life! In this invaluable resource, Joseph Prince lays out God's glorious plan and provisions for your family.
Discover in five powerful messages how:
God can restore to you a child who has gone astray.
You and your loved ones can experience favor and protection in dark times.
God can reignite the spark in your marriage.
Fathers can govern their families with wisdom and love.
Blessings on your household come when you value Jesus and His finished work.
Whatever your family situation today, hear faith-building truths and begin to experience God's glorious plan for your family!

This album contains 5 sermons in 5 DVDs (Approx. total duration: 7hr 27min)
Disc 1: God's Restoration For Your Family (Approx. 1hr 30min)
Disc 2: God's Restoration For Your Family—Part 2 (Approx. 1hr 35min)
Disc 3: Blessings Follow Where Jesus Goes—Obed-Edom's Blessing Explained (Approx. 1hr 23min)
Disc 4: Redemption Truths That Bless Your Relationships (Approx. 1hr 36min)
Disc 5: Parenting Keys For Today (Approx. 1hr 32min)