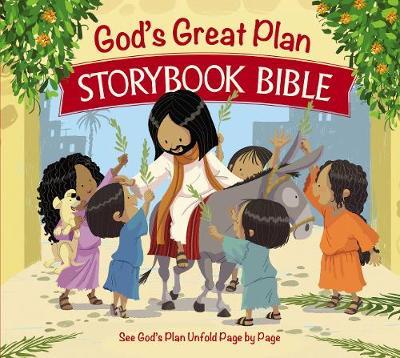 God's Great Plan Storybook Bible
As your kids grow up, you want them to learn that the classic stories of the Bible all point back to God's great plan for the world--and for them! The vibrant colors, playful illustrations, and fun rhymes in God's Great Plan Storybook Bible appeal to readers ages 3-5, helping them connect their favorite Bible stories into one grand plan.
Reading this storybook aloud together is a great way to remind your little ones of God's delight in them, which they can see from the beginning of creation. Young readers will become more familiar with the Bible through the references provided with each rhyming story. Most important, they will have a deeper understanding of God's eternal plan of salvation as they journey from the story of creation to Jesus' death and resurrection. God's Great Plan Storybook Bible is a unique way for young readers to immerse themselves in God's perfect story for them.