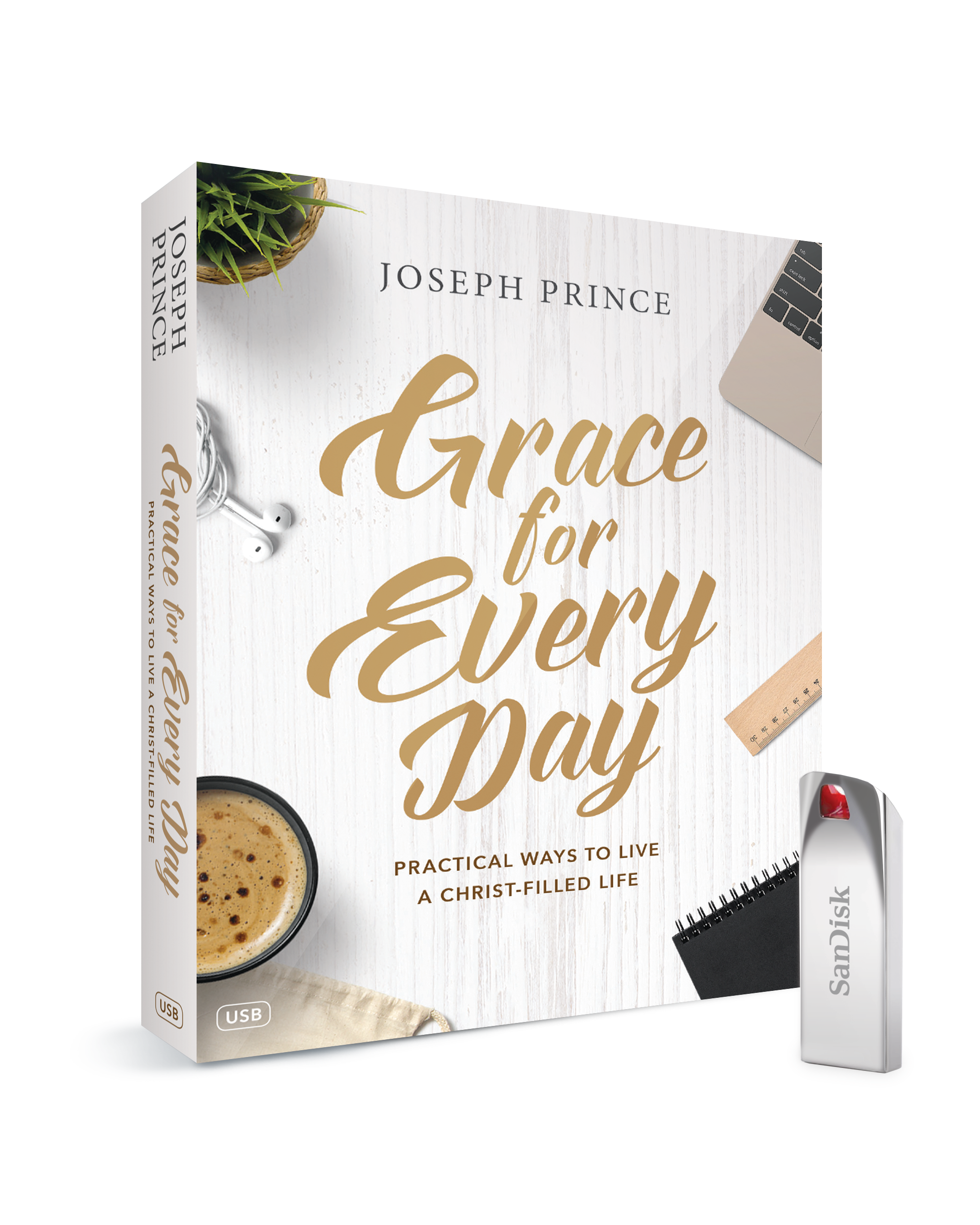 Grace For Every Day—Practical Ways To Live A Christ-Filled Life USB Series
Original Price
$82.62 SGD
Special Bonus: USB Flash Drive includes both video MP4 and audio MP3 formats. 
Make room for God's grace! Discover practical ways to do this every day in five powerful sermons by Joseph Prince. Start living a victorious, Christ-filled life as you learn how to:

• Receive God's gifts of righteousness and abundant grace to reign in any situation.

• Flow in the vine life of Christ and receive His supply for all your needs.

• Speak grace-filled words to your loved ones, colleagues, the downcast, and even the undeserving to minister God's love and build them up.

• Walk in favor with people, from your family members and colleagues to your critics and the people you meet on the street.

• Bring His grace onto the scene through simple, heartfelt prayers to the Lord. 

Let the awesome truths shared take you from a life of stress and defeat into one of restful increase, divine supply, and abiding peace!
This USB flash drive series contains 5 sermons in 5 video files (MP4) and 5 audio files (MP3). Approx. total duration: 6hr 24min


Make Room For Grace, Know You Are Righteous And Reign In Life (Approx 1hr 18min)
Let Go And Flow In The Vine Life (Approx 1hr 25min)
The Power Of Grace-Filled Words (Approx 1hr 8min)
His Radiance Upon You Brings Favor (Approx 1hr 11min)
How To Pray When You Have No Prayer (Approx 1hr 22min)