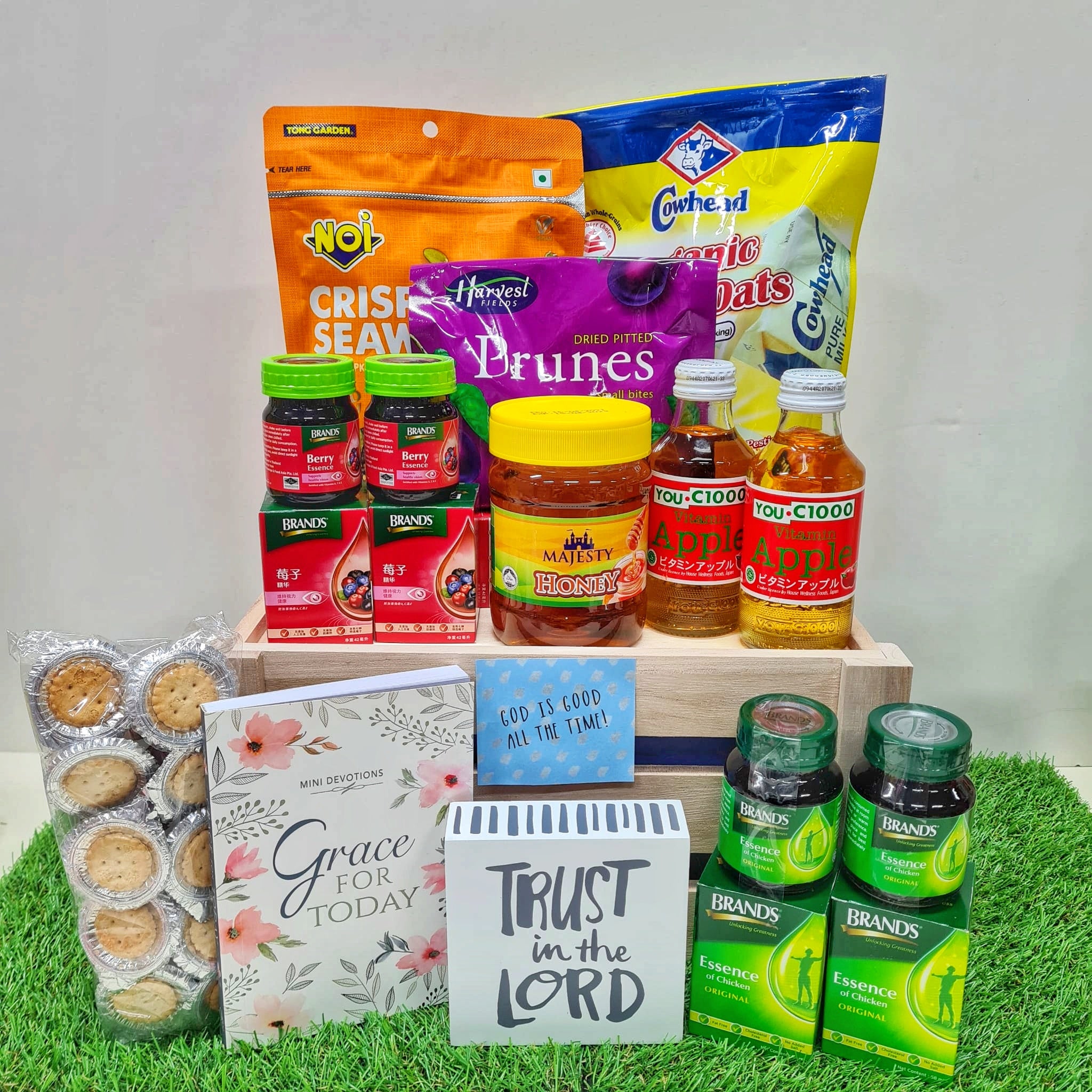 This product is not available for international shipping. 
Bless and encourage your loved one with the sweet reminders of God's unfailing love and foods to nourish their body.
Stay in faith together and trust God for complete healing! 

This gift basket contains:

Grace For Today devotional
Trust in the Lord wood block plaque
Holy Communion Elements (10 cups)

Brands Essence of Chicken Original 68ml (2 bottles)
Brands Berry Essence 42ml (2 bottles)
Apple drink with Vitamin C 140ml x 2 bottles
Organic rolled oats 500g
Crispy Seaweed 40g 
Dried pitted Prunes 120g
Natural Honey 450ml
Note: We reserve the right to replace any item with another of equivalent value depending on availability without prior notice.