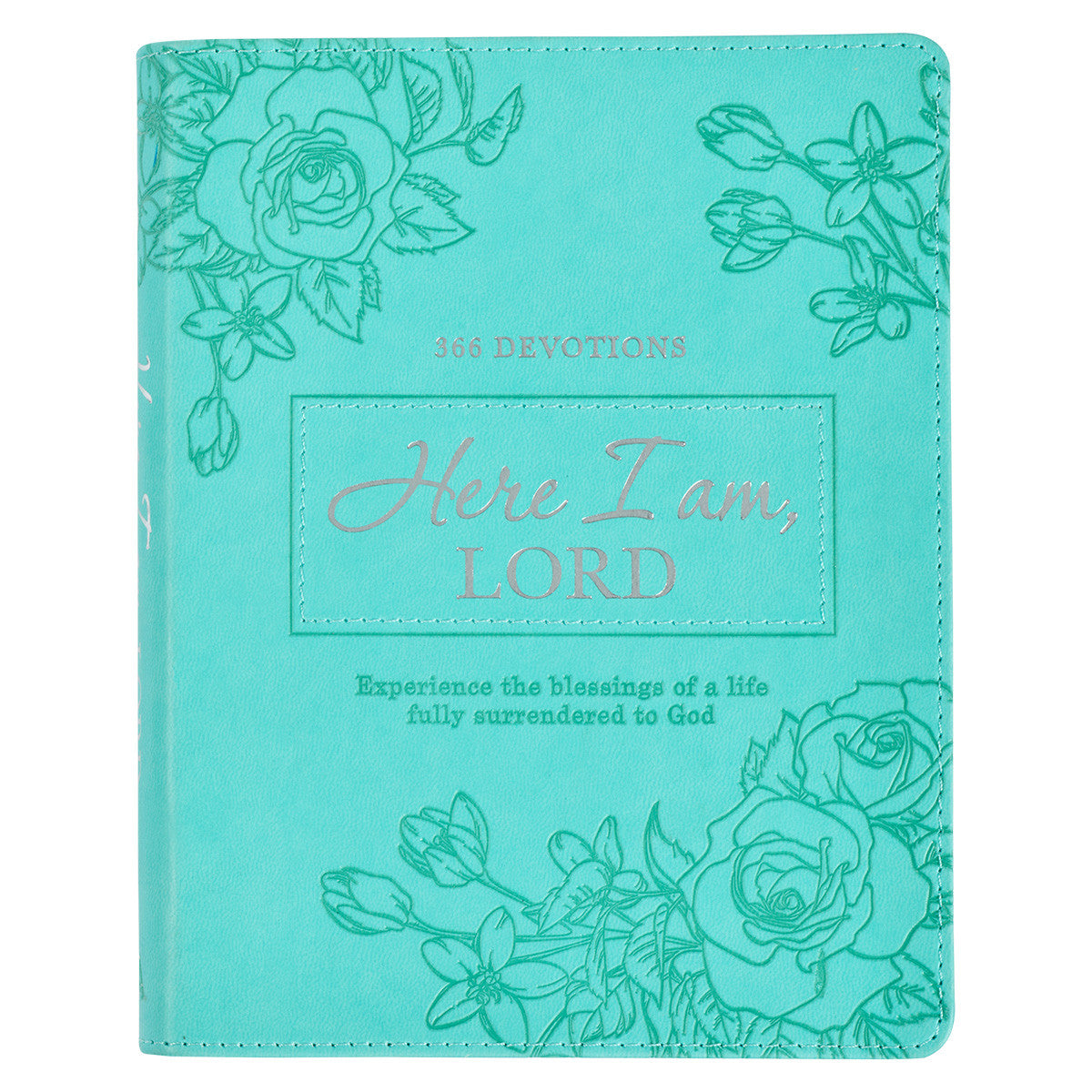 Here I Am, LORD Devotional (Faux Leather)
This devotional aims to focus you on the abundant blessings that come from living a life of total surrender to God. 
The two-color interior pages are decorated with peach-colored floral designs in the top corners and gilt-edged in silver. Each daily reading includes the day, title, Scripture verse, and short devotional passage. The day's reading concludes with a prayer that is highlighted by a peach-colored box. A teal ribbon marker is attached to the spine and will let you mark your page. 
Author Jimi Le Roux is a pastor and life coach engaged in full-time internet ministry. He is an avid writer and has written coursework, magazine articles, and coaching programs. As a speaker, he keeps busy with radio slots, preaching, lecturing, and consulting. Jimi holds postgraduate degrees in Biblical studies and psychology.
Find out how to live to the full by giving back the little you have to receive the abundant life God has to offer. Discover your meaning and purpose when you read through the daily devotionals in the  Here I Am, LORD Teal Faux Leather Devotional and then share these truths with a friend for her birthday or Christmas. 
Faux leather cover 

Flexcover 
Heat-debossed and silver foiled title 
365-day devotional 
Ribbon marker