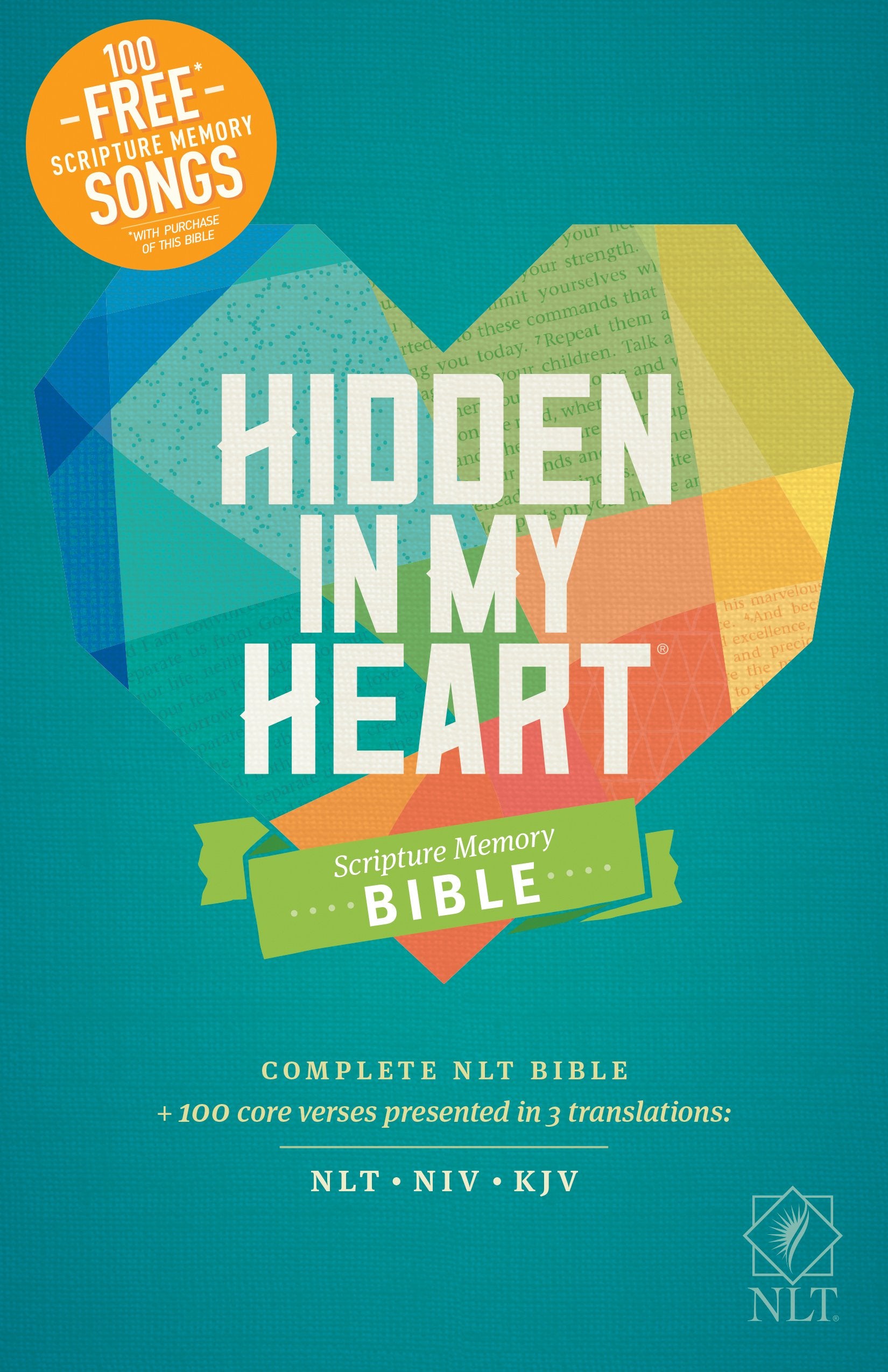 Hidden in My Heart Scripture Memory Bible, Hardcover
Scripture memorization grounds kids in the faith, equips them for the future, and solidifies relationships with Christ, family, and others.
The Hidden in My Heart Scripture Memory Bible was created to encourage kids not only to read God's Word but also to hide it deep within their hearts. One hundred of the Bible's core verses have been set to music by renowned children's author and song writer Stephen Elkins. The 100 songs include a variety of genres and are available in the New Living Translation, New International Version, and King James Version, and all songs are free with the purchase of the Bible.
Additional interactive features encourage school-age kids to engage with the Word in every place of their life.

Features:
100 FREE downloadable songs

 each recorded in these translations: New Living Translation, New International Version, King James Version

100 Core Memory Verses

 called out in the text with three translation options for easy memorization

136 Challenge Verses

 for those looking to go even further

Practical Notes

 help kids apply the Bible to situations they face in their everyday lives

10 Hide-It Helpers

 provide ways to help with memorizing and applying the text

Digging Deeper

 guides for parents and ministry leaders to discuss the verses and keep the conversation going

Thematic Memory Verse Plans

 addressing essential topics and a topical index to help parents find verses relevant to their kids' lives

Suitable for ages 6-10 years