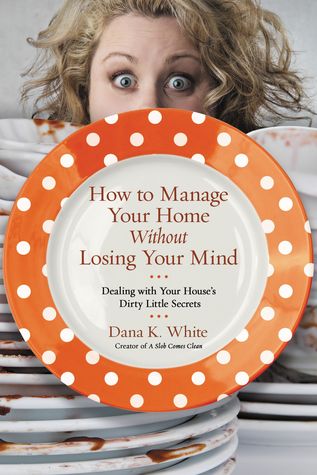 How To Manage Your Home Without Losing Your Mind
Bring your home out of the mess it's in and learn how to keep it under control.
"The dirty little secret about most organizing advice is that it's written by organized people," says blogger, speaker, and decluttering expert Dana K. White. "But that's not how my brain works. I'm lost on page three." Dana blogs at A Slob Comes Clean, chronicling her successes and failures with her self-described "deslobification process." In the beginning she used the name "Nony" (short for aNONYmous), because she was sharing her deep, dark, slob secret. Now she has truly come clean—with not only her real name but the strategies she has developed, tested, and proved in her own home. She has learned what it takes to bring a home out of Disaster Status, which habits make the biggest and most lasting impact, and how to keep clutter under control.
In How to Manage Your Home Without Losing Your Mind, Dana explains that cleaning your house is not a onetime project but a series of ongoing premade decisions. Her reality-based cleaning and organizing techniques debunk the biggest housekeeping fantasies and help readers learn what really works. 
With a huge helping of empathy and humor, Dana provides a step-by-step process with strategies for getting rid of enormous amounts of stuff in as little time (and with as little emotional drama) as possible.