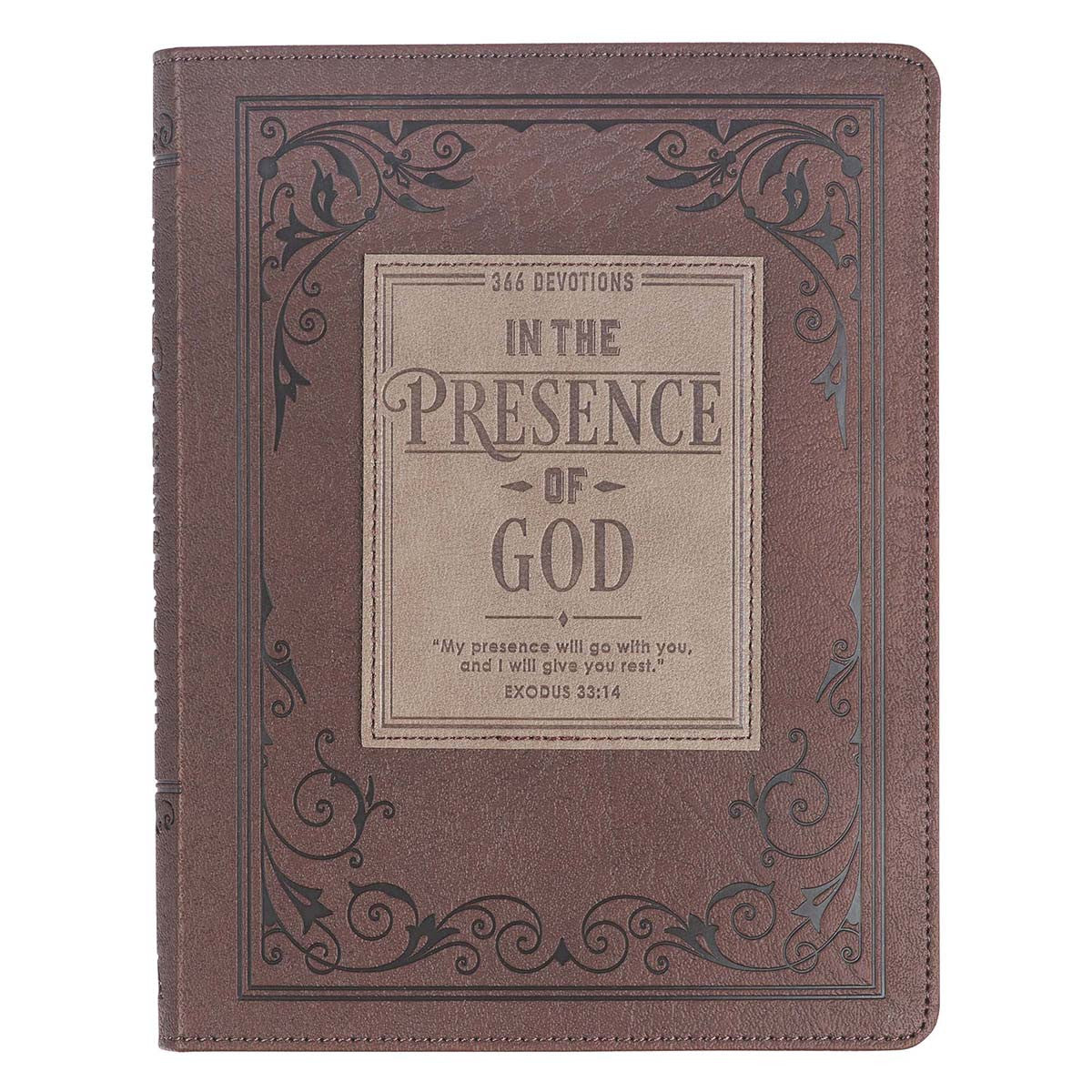 In The Presence of God Daily Devotional
Experience the mystic presence of God that is everywhere at every moment when you work your way through the In The Presence of God Daily Devotional. 
 In The Presence of God 
 "My presence will go with you, and I will give you rest." 
Exodus 33:14 

The page edges of the devotional are gilt-edged and rounded, and a brown satin ribbon marker is included to mark your place.

The devotional starts off with a Scripture verse that sets the theme for the book. 


If I rise on the wings of the dawn, 
if I settle on the far side of the sea, 
even there Your hand will guide me, 
Your right hand will hold me fast. 
Psalm 139:9-10 

 Each daily entry starts with a date and is followed by a title, Scripture verse, and devotional passage. The author draws from both the Old and the New Testaments for his devotional offerings, and the work is defined by themes organized by month. 

Friend, be encouraged and refreshed, knowing that God is walking alongside you through your journey of life. Share this knowledge and comfort with loved ones when you give the In The Presence of God Daily Devotional as a Christmas or birthday gift to your parents or siblings. 

Brown faux leather cover 
Flexcover
Foiled title accents 
Heat-debossed design 
Ribbon marker 
366 devotions