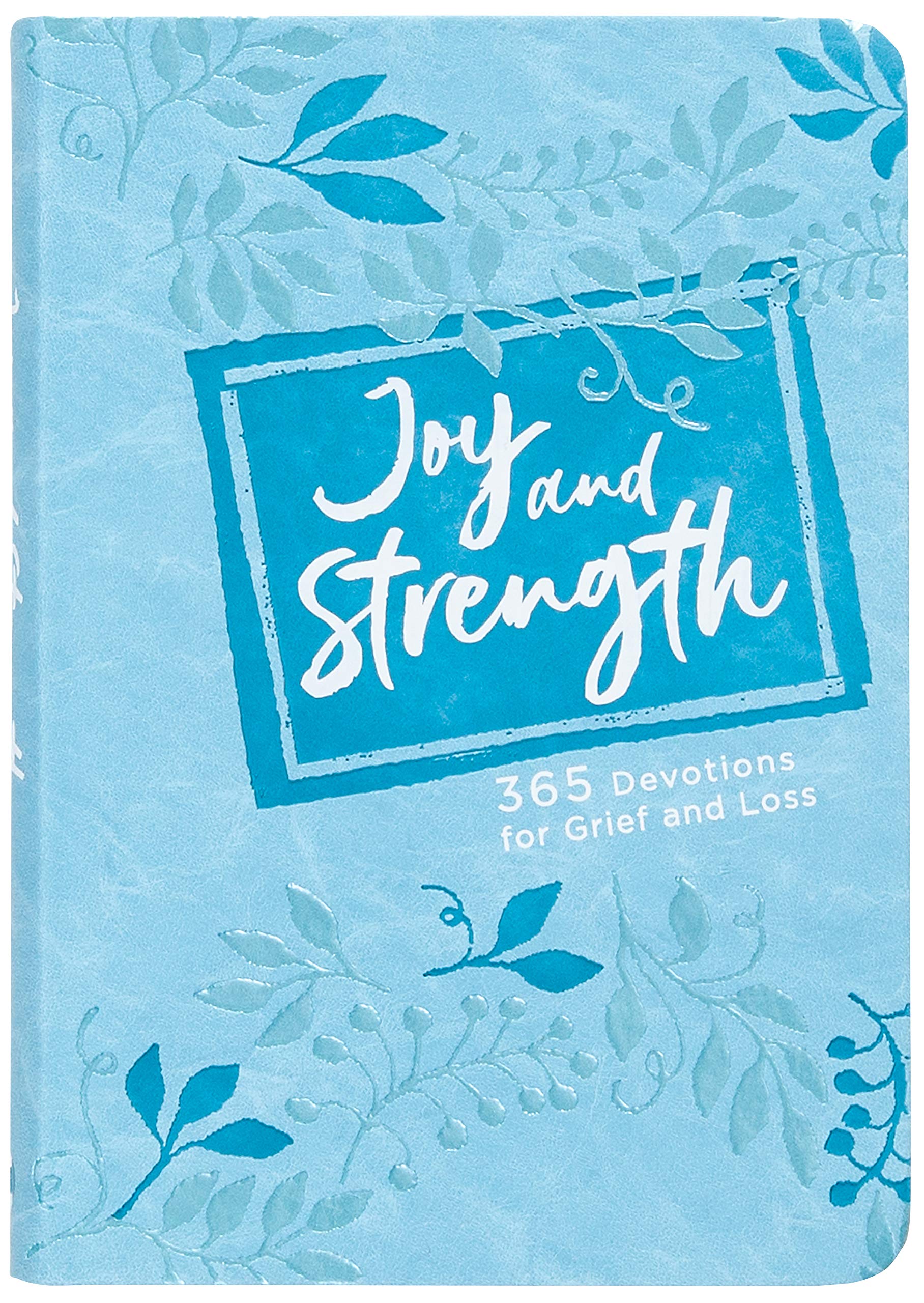 Joy and Strength: 365 Devotions for Grief and Loss
God is the best source of comfort you will find. He knows you better than anyone else does, and he is full of understanding for every situation. Some days your heart may be filled with grief, some may hold a flicker of hope, and on others you might ache with desperate need. Lay your heart at the Father's feet and wait for his compassionate response. You can trust him completely.
It is important in your process of grief to recognize your depth of loss and express it in whatever way you can in the moment. Let God be your strength as you cry out to him. He is listening to every word you say, and he longs to reach out and draw you in close.
This beautifully designed yearly devotional features:
365 daily devotions to help people find strength from God as they cry out to him
Beautifully designed, high-quality, blue faux leather with heat debossed design with pearl and matte foil finishings
Smyth-sewn binding allows pages to lay flat when open and creates lasting durability for daily use
Full-color interior and satin ribbon marker to easily find your place day after day