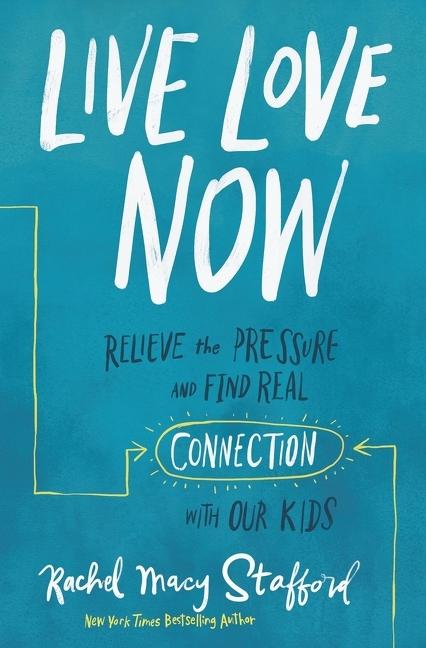 Live Love Now: Relieve the Pressure and Find Real Connection with Our Kids
Bestselling and beloved author Rachel Macy Stafford tackles the modern-day stressors facing young people today and offers illuminating, straightforward strategies to help adults effectively and compassionately connect with the kids they love so they can guide them through a season of life at a time when the stakes are higher than ever.
What do young people need now more than ever? Truth-tellers not taskmasters. Encouragers not critics. Guides not half-listeners. The good news is, it's not too late! No matter how old your children are, you can help them face the top stressors of today, including academic pressure, parental expectations, technoference, lack of purpose, isolation, and loneliness.

With illuminating, straightforward strategies, this guide reveals the importance of practicing acceptance, pursuing peace, and exploring health and purpose for yourself so you can be the kind of real, relevant, and life-long role model teens are searching for. Engaging and thoughtful, each chapter includes moving stories from Rachel's personal journey as a mom of two teens along with illustrative narratives and prompts to reflect on your own journey.
Whether you're a parent, youth group volunteer or small group leader, big brother or big sister, coach, or any other role in leading and bringing up young people, this book is for you! There's great hope for you and the kid you love, as you focus on growing yourself to lead the way in raising resilient, compassionate, and capable adults.