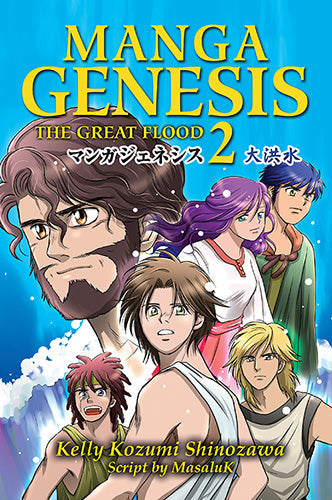 Manga Genesis 2, The Great Flood
From the same manga artist Kozumi (Kelly) Shinozawa who brought you Manga Messiah and Genesis 1 comes Manga Genesis 2 – the Great Flood.
In the days of wickedness, Noah and his family followed God's instruction and built the ark. But the people living in darkness could not understand God's plan of salvation.
The story in Manga Genesis 2 picks up where it left off in Manga Genesis 1; the door of the ark closed. The corrupted world was destroyed by the great world but God's covenant with Noah continued to unfold. Despite mankind's recurring failure and rebelliousness, God persevered in His redemptive purpose for His creation through a man called Abram…
Drawn in Kelly's signature style, this manga includes fun trivia information on the characters in Genesis.