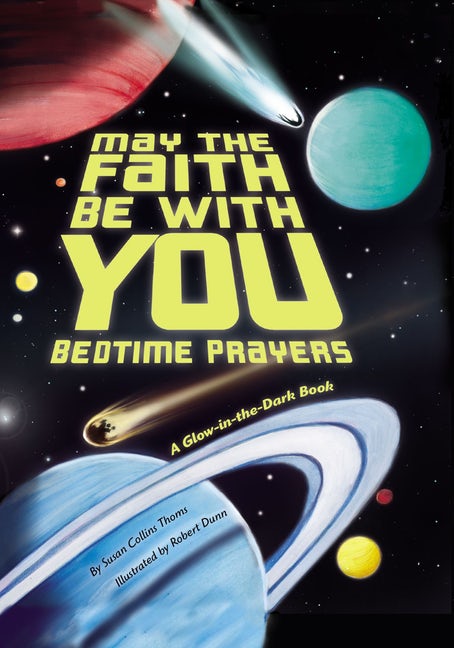 May the Faith Be With You: Bedtime Prayers
A Mighty God
No comet moves as fast as God,
No star can blaze as bright.
No planet in the universe
Can match his awesome might.
God is the source of everything,
Creator of us all.
He made and blessed this whole wide world,
All creatures great and small.
May the Faith Be With You: Bedtime Prayers is filled with colorful, space-themed art and fifteen simple prayers for children to read with their parents at bedtime or anytime. This padded cover board book even glows in the dark!