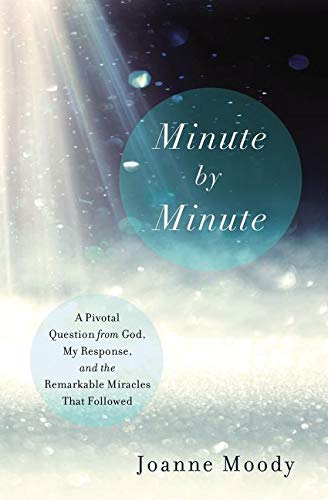 Looking at a decade's worth of chronic pain, a promise from God helped Joanne stand firm until He ultimately heals her.
Minute by Minute recounts the reality of consciously choosing to trust God in the midst of raw agony. Just when it seems that hope has vanished, God sweeps in and supernaturally heals Joanne in a moment. Her story is one of faith, hope, and triumphant victory over death.
Once a trained athlete in peak condition, Joanne Moody suffered a post-pregnancy injury that sidelined her for the next 14 years. Not one to give up easily, Joanne fought to find an answer to her pain year after year. Countless doctors attempted to treat her until finally one recommended a surgeon in France. Joanne and her sisters make the trek only to stare death in the face. At the moment of her greatest pain, God reached down and gave her a promise. Minute by Minute will keep you turning the pages as you join Joanne on her journey through a valley of pain and her eventual arrival at the pinnacle of faith and love.