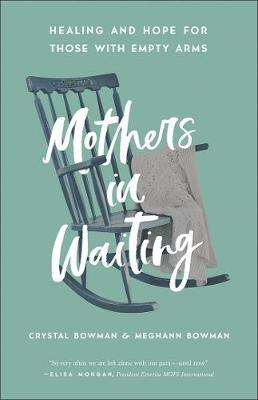 You Are Not Alone

From the moment you cradled your first baby doll, you imagined yourself a mother. Now here you are, member of a club no one wants to join-- the ten percent of women who struggle to fulfill their motherhood dreams because of infertility.
Meghann Bowman knows what it's like to be part of that club. Now a mom, Meghann, with best-selling author Crystal Bowman, has compiled 30 hope-filled stories of women who received the same diagnosis and experienced the heartache that followed. Contributors include Valorie Burton, Katie Norris, Shay Shull, Stephanie Tait, Kathe Wunnenberg, and more--women whose journeys will buoy your faith.

Your story may not look the same, or have the same ending, but you don't have to suffer alone. You are surrounded by a club of Mothers in Waiting--women willing to come alongside you to offer comfort and peace as you wait.