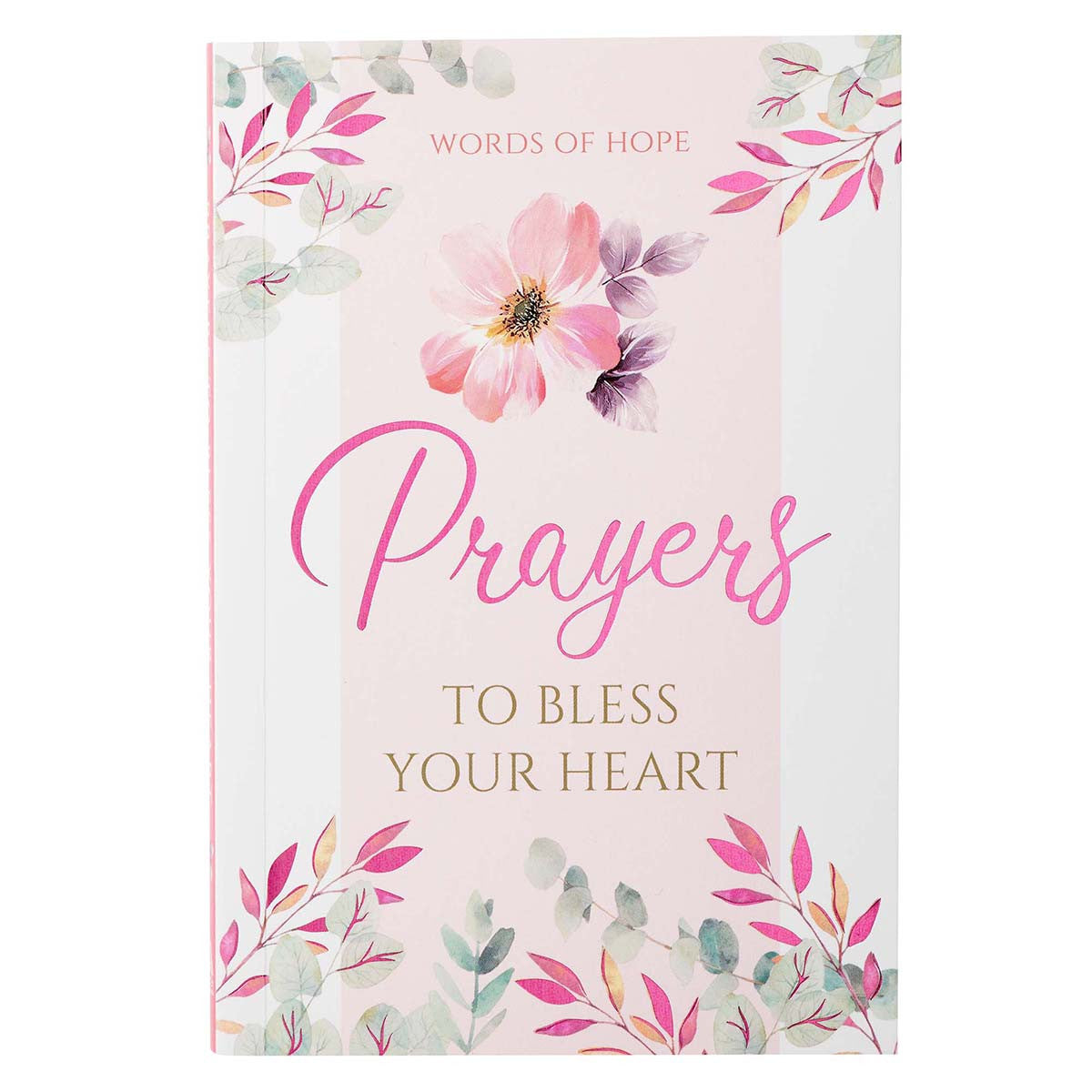 Prayers To Bless Your Heart, Words of Hope
When you struggle to find the words to pray, open the Prayers To Bless Your Heart Gift Book for inspiration. This little book holds a collection of Scripture and well-loved prayers, curated to help you develop your prayer life.
Inside you will find a presentation page to complete when you give this book as a gift, and a Table of Contents that lists prayers according to topic: 

Spiritual Intimacy, 
Praise, 
Thanksgiving, 
Confession, 
Times of Trouble, 
Intercession, 
Surender, 
Suffering, 
Guidance, 
Spiritual Growth, 
Petition, and 
Comfort. 

You are sure to find a prayer that applies to your situation. The short prayers are filled with wisdom from Scripture and the fellow believers that went before us.